Stone screens & metal grills in living spaces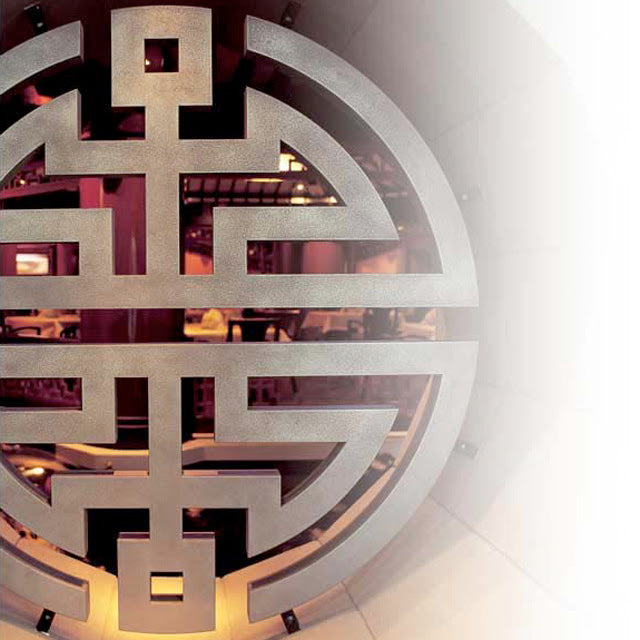 Jaali work and screens have always held a significant place in the global architecture history. These were prominently also seen in India within palaces, forts and temples.
Areas designed with stone or metal screens and grills tend to provide a sense of being connected to the outdoors while still maintaining a level of privacy. Plus, these screens create intricate shadow work on the floor when light streams through them, making the space look almost surreal.

Orvi explores the limitless possibilities of adding Jaalis, screens and metal grills into interior projects, through its Liquid Metal Collection. Pioneering innovation combined in perfect tandem with the purity of real metal creates these bespoke screens & grills with multifunctional applications and timeless beauty. Achieved in varied designs and later polished by hand by master artisans, every piece showcases organic metallic colors, unique textures and ageing effects.

Here are some ideas to incorporate stone & metal screens/ grills into living spaces


Dividers for visual demarcation

Give your space a break from the monotony of boring walls by introducing divider screens. These could be achieved in through & through cutting or as an embossed pattern. From contemporary geometrical designs to transitional curvy patterns, these dividers can add subtle opulence as well as a hint of drama to spaces.

Orvi's liquid metal geometrical cube screen design adds a dramatic element to the room while playing its role as a partition. The glossy finish on this Jaali lends a stylish feel and it is definitely a conversation starter.

Meditation Room


Stone Screens near a source of natural light, can add a soft play of shadows, lending a serene character to any prayer or meditation space. Alternately with the option of back lighting the screen, gleam gets added to the aesthetic almost speaking of an emotive story.

Interesting backdrops in children's rooms


Screens and Jaali patterns used as wall backdrops in kids' rooms, allow a playing field for their imagination. An example could be a design of the world map achieved as a see-through cut-out screen, made using the Liquid metal technique or in natural stone. If this is placed against a source of light, shadows could look stunning throughout the day as well as night.

Power Room Partitions


Screens can be integrated into power rooms and bathrooms, as a crisp way of creating a separation in the space. Alternately they also look stunning when used around the shower area along with other traditional craft techniques like Thikri work.

Screens for one-of-a-kind façade

Screens and grills can lend a contemporary yet elegant look to exteriors. Using varied materials like metal, recycled glad or stone, these screens and grills can be designed to avoid accumulation of dust, remain weather resistant and allow for the exploration of creative architectural solutionsGrills and screens, even the ones used in balconies allow for energy, movement and vibrance in designs for exteriors.Connect with the Orvi Team if you would like to add Jaalis, screens and metal grills in your upcoming projects or living spaces.