3 striking ways to enhance your white walls and flooring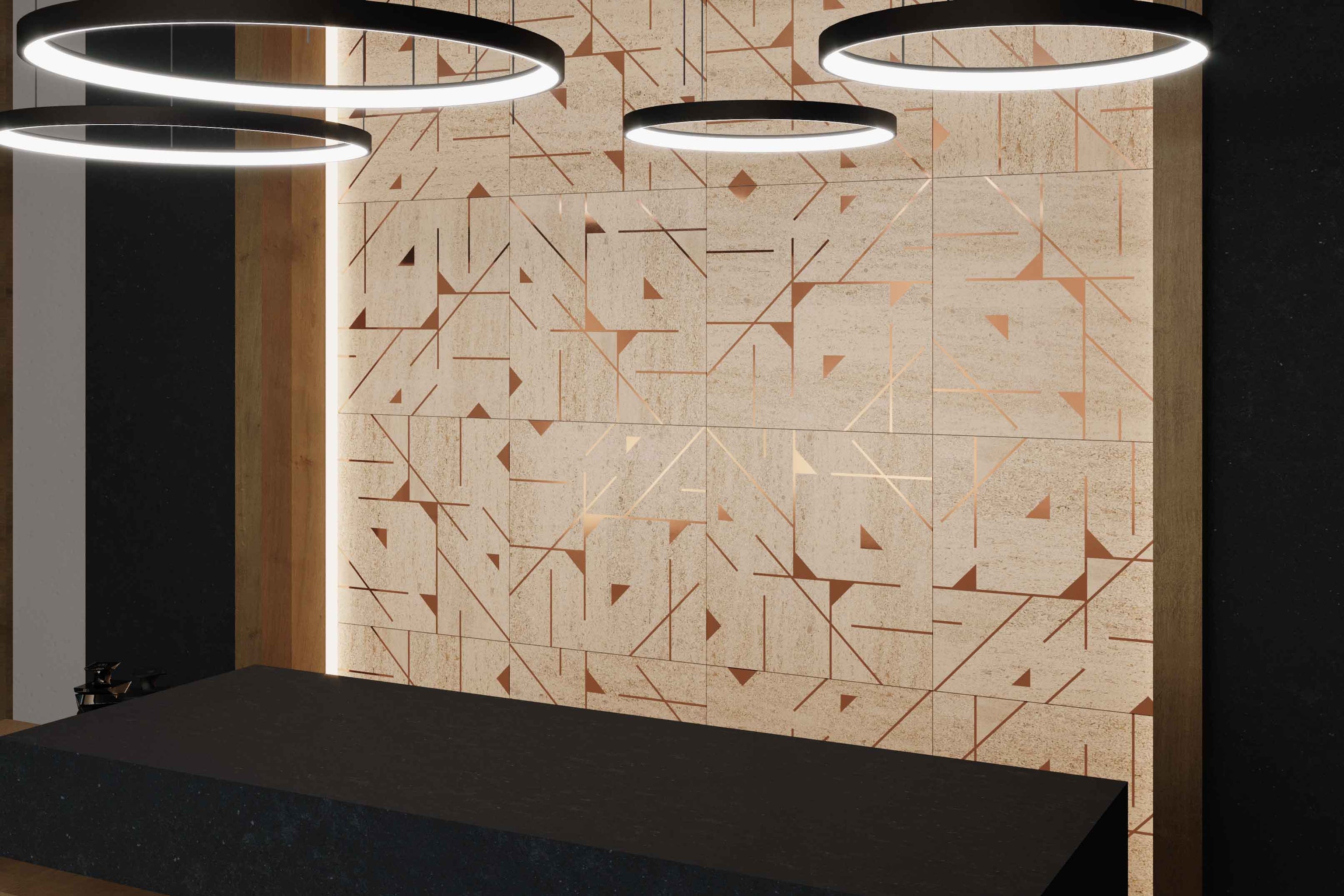 Our homes are our very own cocoons; spaces where we can wholeheartedly enjoy spending time with family, friends and ourselves. To feel truly 'at home', it's essential for our residences to be warm and welcoming. This is where walls and flooring come into play. These surfaces are the foundation of the home, creating an envelope that encases our daily life and our most cherished memories.
Ideally, walls and flooring take on a neutral appeal, to let the furniture and accessories stand out. White is a great colour to really make these surfaces shine. Take for instance, a statement white wall in a dining area or an embellished white flooring in a foyer. It doesn't have to feel too stark or unfeeling; in fact white makes for a very playful backdrop for an array of patterns, textures and designs.
With these 3 design ideas, you can make white walls and flooring the highlight of your home. These are simple ways to add some drama to your home, without overshadowing the aesthetic.
1) Arazzi Floors
Inspired by patterns and designs seen in ancient Italian carpets and tapestry, the Arazzi collection of floors allows you to bring some grandeur into your home. While the whole floor is laid in marble or limestone, the patterns come to life with exquisite materials like lapis lazuli, malachite, Mother of Pearl, brass and stainless steel that is inlaid in the floor using the traditional Pietra Dura technique. From solid geometric patterns to fluid organic shapes, the designs imbue the space with elegance and grace.
2) Solid Stone Glyph Surfaces
If you really want to make a white wall stand out, go for a textural glyph surface with interlocked pieces of chiselled and hand finished stone. You could have an entire wall of carved flowers, Origami folds or just about any shape in relief work. This also gives a new dimension to the white hue, with light and shadow creating drama and visual play. It's perfect for creating a statement wall in areas like the living and dining room, family lounge, or even the entrance of your home.
3) Bauhaus Surfaces
The Bauhaus design style is a modern language that features geometric shapes and symbols without any added adornments. When depicted in pristine white marble, and inlaid with motifs in gleaming brass or stainless steel, it takes the design style one step further by bringing symmetry into play. The beauty of these surfaces is in their simplicity, making them the ideal choice for those who prefer to take the minimal route to home decor.