Trends forecasts for 2022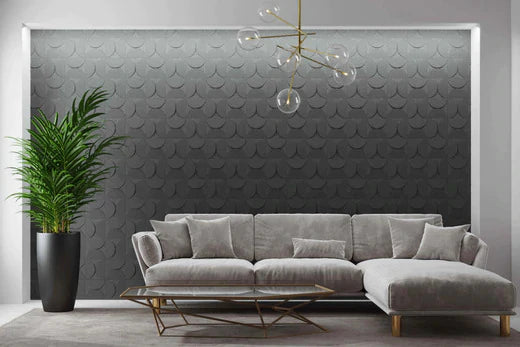 2022 decor trends determine a new age in designing sustainable spaces using handcrafted surfaces, furnishings and décor products. Clear & open spaces are becoming desirable & there is a renewed focus on function, form and flexibility in terms of space utilization. Further designers are focusing on compartmentalizing new lifestyles within existing architectural designs as well as within newly built living spaces. With sustainable solutions and comfort being the most sought-after elements of floor design in, there are infinite possibilities of design that one can use for floors & walls. Mr. Sanjeev Agrawal, CEO & Founder, Orvi Surfaces highlights few surfaces trend that are going to rule in 2022 –

Floor Therapy
With "staying in" being a major trend and lifestyle currently, people are intending to recreate the atmosphere of their favourite relaxing spaces within their homes. This has led to the majority choice of choosing soft tones and subtle textures in stone for floors. Dramatic designs and artistic textures are therapeutic floor design blends well with the entirety of the space while instilling it with tranquil vibes.

The ultimate shade of Zen, Grey
Grey is an absolutely befitting shade to use for living room floors. If you use this vivid shade for your floors, you'd be surprised with a visual illusion of increased space. With grey floors, the scope for using vivid colours for the room's furniture and rugs increases. Any shade and design would simply pop out and look prominent on a neutral grey canvas. Grey tile floors along with metal inlay can lend a Scandinavian vibe to an ordinary space.

Oversized and indigenous
Oversized Solid Stone surfaces that match with the other surfaces of the home are a go-to trend for this year. The idea is to go for an oversized neutral stone floor and make sure that it absolutely blends with the wall design, thereby creating the illusion of a free-flowing and perfectly coordinated space. Oneness of design is a major floor trend for this year.
Sustainable solutions in surfaces
We would see a lot of artisanal and handmade products as a trend in the forthcoming years as people are becoming more conscious and responsible towards the environment and prefer to bring home products that are made with eco-sustainable materials. Whether home pieces or surfaces, products that support the survival of dying arts and are made by artisans, carry as soul, hold a story and will remain meaningful to customers from all walks of lives. Sustainable solutions in interiors serve a dual purpose. They elevate the ingenious and environmentally-friendly design. This also encourages others to look out for eco alternatives for their own homes.