Add glitz to your tempting cakes with beautiful cake stands.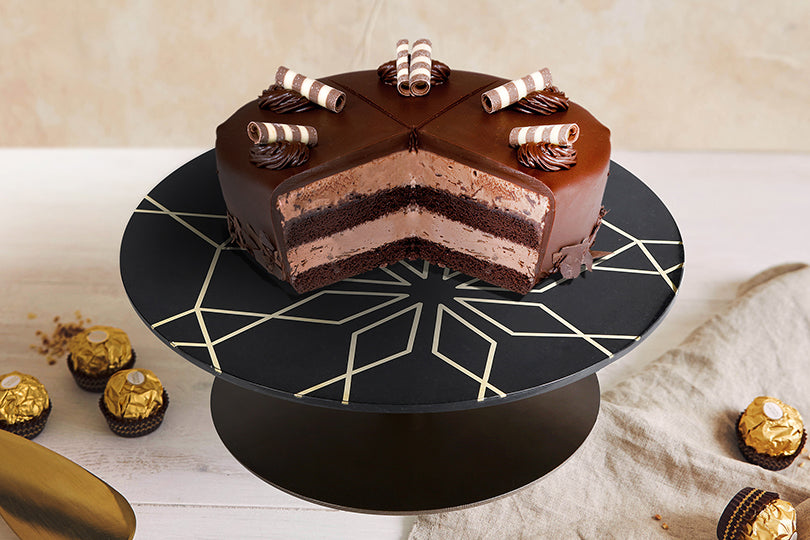 It's no secret that desserts are a crowd pleaser. Not only will they delight your guests, but they can also help you make a lasting impression when it comes time for your next event. A cake stand can do wonders for your confections. Whether you're hosting a baby shower or an engagement party, decorative cake stands are the perfect way to showcase your pastries and style!
These cake stands come in all shapes and sizes, from classic and simple to fun and funky. Whether you want to show off your baking skills or simply add more glazing appeal to your party, a display cake stand is a great way to do it!
Cake Stands: Way of displaying a dazzling array of desserts or treats
If you enjoy tea time, then you know how important it is to have a beautiful tea set and lovely tea cakes. But did you know that you can make your tea time or parties even more special by putting your tea set and tea cakes on a cake stand?
There is nothing like enjoying a cup of tea with friends and family. And there's no better way to do it than by sitting down to enjoy a cup of tea in the company of your loved ones.
However, if you have a large table at home and want to add a touch of poise to your ambience, then you can put your tea set and tea cakes on a wooden cake stand. This will make it more elegant and sophisticated.
There are many different kinds of cake and cupcake stands available on the market. so you can choose the one that fits your tea set and tea cakes perfectly. You can also find stands with different tiers, so you can display a variety of cakes and pastries.
So don't let your tea set and tea cakes sit on the countertop. Put them on a cake stand and bring some elegance to your next tea party.
Create a luxury party experience with Orvi's ever charming cake stands! Orvi's collection of cake stands is made from natural materials, such as Wood, Green limestone, white marble or black limestone, with handcrafted brass inlay work. We simply love our white cake stands. They are absolutely stunning and will add an element of style and sophistication to your cake display.
Our cake stands will aid you in creating a luxurious party atmosphere without cutting corners, whether it be for formal occasions or desserts. It is time to replace those uninteresting plastic cake pedestals. You deserve the best! You'll have the impression that you're serving dessert in the most opulent and exclusive eateries when using the Orvi Cake Stand. Any special occasion will be enhanced by the eye-catching design, which will also make your guests feel incredibly special.
Check out the collection now to find a stand to match your theme!