Adding dimensionality to walls| 3D Surfaces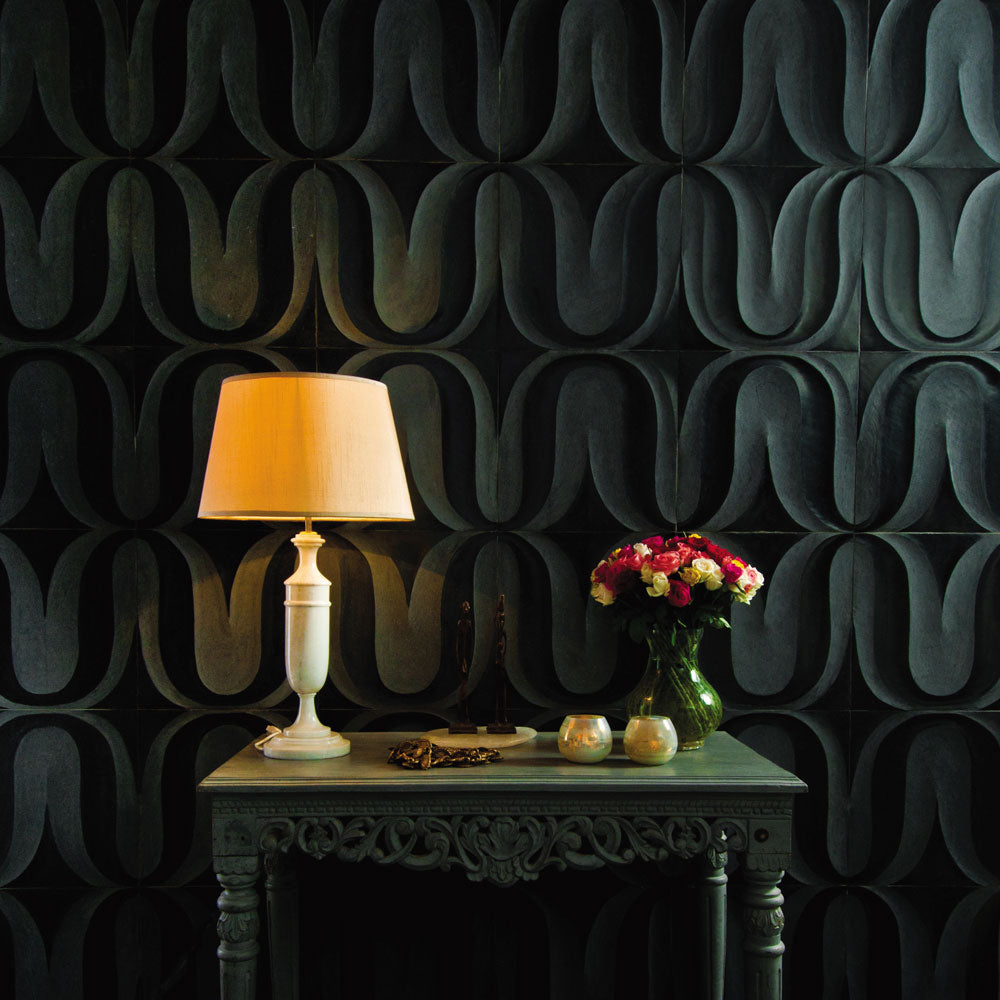 Three-dimensional surface promise texture and visual depth in interior spaces and these surfaces are an undisputed example of consummate craftsmanship.


Whether it is a kitchen, bedroom or living room, adding textured touchy-feely surfaces lends a space, an interesting play of drama with subtlety. Since Orvi offers surfaces made using the age-old bas-relief technique, in a wide range of materials and designs, the creativity with 3D surfaces in home decor truly knows no bounds. Gone are the days when we had to rely on busy artworks to lift an interior space as these 3D surfaces tell their own story, and their patterns are almost a form of self-expression, so precise and detailed with unique decorate inlays, yet so simplistic and appeasing on the eye.

3D surfaces impart a captivating shadow depending on the direction of light at different intervals of the day. These surfaces, when adorned with brass, aluminium and copper inlays, instantly brighten up the flat spaces and inject fresh energy, drama and depth to the overall vibe. Available in everything from bold and colourful to subtle and monochromatic classics, these three- dimensional surfaces can oftentimes leave us dreamy and enchanted.If you are seeking inspiration on how to add 3D surfaces to your next interior project, here are some ideas:

Bold or nothing


A bedroom which is usually the relaxing oasis in a home, can be accentuated with a stunning feature wall accented with 3D tiles in a bold dramatic hue like in blacks and browns. The surface will look impressive when contrasted against light coloured furniture and accessories for a two-toned look. The angled details and sweeping curves will offer your bedroom an artistic and sculptural look.

Surfaces created using individual incongruent shapes that come together to form beautiful multi-dimensional patterns, (like Orvi's Glyph Collection), are perfect for creating a feature wall in the living area. They break the monotony of the space and make it personal, welcoming and stunning visually.

Go geometric


Edgy geometric shapes in high- impact 3D surfaces oozes a very contemporary vibe. Adding such patterns and shapes is the best possible way to add architectural detail and value to living spaces.

With a fine blend of modern technology and impeccable craftsmanship, Orvi offers enchanting results in 3D surfaces. Harnessing the age-old technique of bas relief which is as old as humankind's artistic explorations, Orvi brings three dimensionality in surfaces with collections like Glyph, Tressage, Kirigami, Flow, Moments and Elementa.


Echoing the coiling, plaiting and twining of rushes, roots and reeds, impressive three-dimensional patterns emerge in these collection. First, certain portions of the natural stone are carved and hand-finished with great precision to create a bas-relief surface. Later either metal is meticulously inlaid by hand or sometimes different finishes are achieved on these surfaces to highlight the play of shadow and irregularity.