Art Deco Surfaces for timeless interiors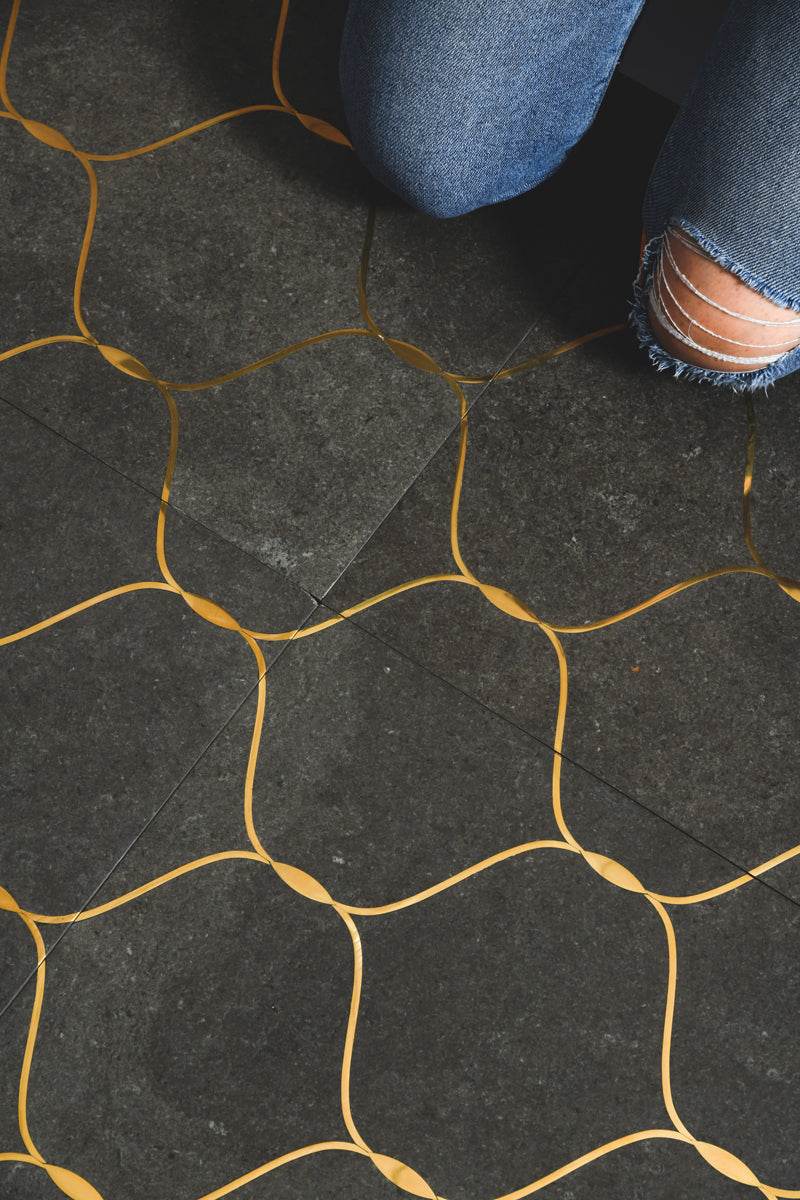 Art Deco is a prominent architecture and interior design style of the 20th century that has always been around and is predicted to be in vogue even in 2021.

Art Deco designs instantly evoke glamor, modernism and vibrant style to any living space. Art Deco originated in Paris and it thrived roughly for two decades from 1920-1940. Later this style was swiftly embraced globally and rapidly influenced countless disciplines including interior design and architecture.


How to add Art Deco style for surfaces in any room?

Modern Art Deco designs feature geometrical shapes inspired from places like China and Egypt. Further the inclusion of straight lines, curvy forms, animal prints and natural motifs form an integral part of this design style. Almost symbolic of the desire to progress in changing times with hope to rebuild new future, the Art Deco Style can be integrated in living spaces by an intelligent mix of colors, shapes, patterns and materials.


The style allows retaining an old world charm and blending it with modernity, luxury and grandeur. Reflective surfaces made using materials like metal, glass, rich mood and finest quality marbles, inlaid with striking contrasts of metal like brass, copper, or silver, make this style easy to achieve for the walls and floors.

Here are some ideas for blending the Art Deco style into living spaces, using Orvi's innovative surfaces:

Living Room


From checkered pattern surfaces, to bold geometric motifs, Art Deco surface options for the floors can be explored from Orvi's Armatura Collection as well as the Palacio Collection.


Surfaces with shades of gold, brass or wood on the walls complete the look of a sumptuous visual feast. Orvi's Palacio Collection that brings together rich colors, bold geometry and meticulous handcrafted details, are well suited to achieve the Art Deco Style.


Using shades of natural sandstone with an inlay of antique brass or copper in bespoke design, laid in a herringbone pattern can be reminiscent of Art Deco style lounges.

Complete the look with pieces of art in earthy tones and make your living room a space suited for warm conversations.

Bathrooms

Keeping the design functional, surfaces with symmetrical, geometric and streamlines designs suit very well in bathrooms designed using the art deco style.


Look at Orvi's Supernova collection to get inspired. Here each tile is realised in Nero Sangemini limestone covered with copper, brass or white metal and features a distinctive starburst pattern.


Other surface designs that feature an unexpected play of geometry can be found in Orvi's Armatura Collection.

Dividing the bathroom and powder rooms into discrete areas, almost in a period-revival style, using metal and stone screens, allow for open circulation as well as functionality. This architectural style resonates well with the Art Deco Theme due to its barrier free layout.

Orvi's collection using glass and liquid metal suits perfectly to create this look. These surfaces can be integrated as a window between the shower area, tub area and sink (allowing light to pass through both areas), or as decorative walls/ screens in the powder area. Shower cubilces designed using the glass & Liquid Metal surfaces look stunning and take us back to the heritage and luxury symbolic of the Art Deco Era.

Bedrooms
A well designed bedroom impacts emotions positively and becomes a space for maximum me-time.
Taking inspiration from the Art Deco Style, keep the colour palette centred on discreet tones of beige, cream, warm taupe and white, with accents of gold, black and grey.

Surfaces for the floor, made using marble blend well with this architectural style (think of Orvi's Blazon collection). Alternately surfaces made using a unique material confluence of wood, metal and natural stone become an ideal choice for bedroom floors designed with the Art Deco theme (explore Palacio Collection).


Art Deco style bedroom walls can be achieved using the geometric 3-D surfaces from Orvi's Glyph Collection that are carved using the age-old bas relief technique. To infuse an emotive story on the walls, along with the serenity and warmth of wood, use Orvi's Veins Collection and accentuate it further with a bespoke design to make this space a better reflection of who you are..


Since the Art Deco style always drew inspiration from global travels, European style glass mosaic surfaces can also be used on the highlighter wall in bedrooms.

Still looking for more? Create bespoke Art Deco inspired surfaces for walls and floors with Orvi's design team and we eagerly look forward to hearing about your next project