Combining different materials to create stunning spaces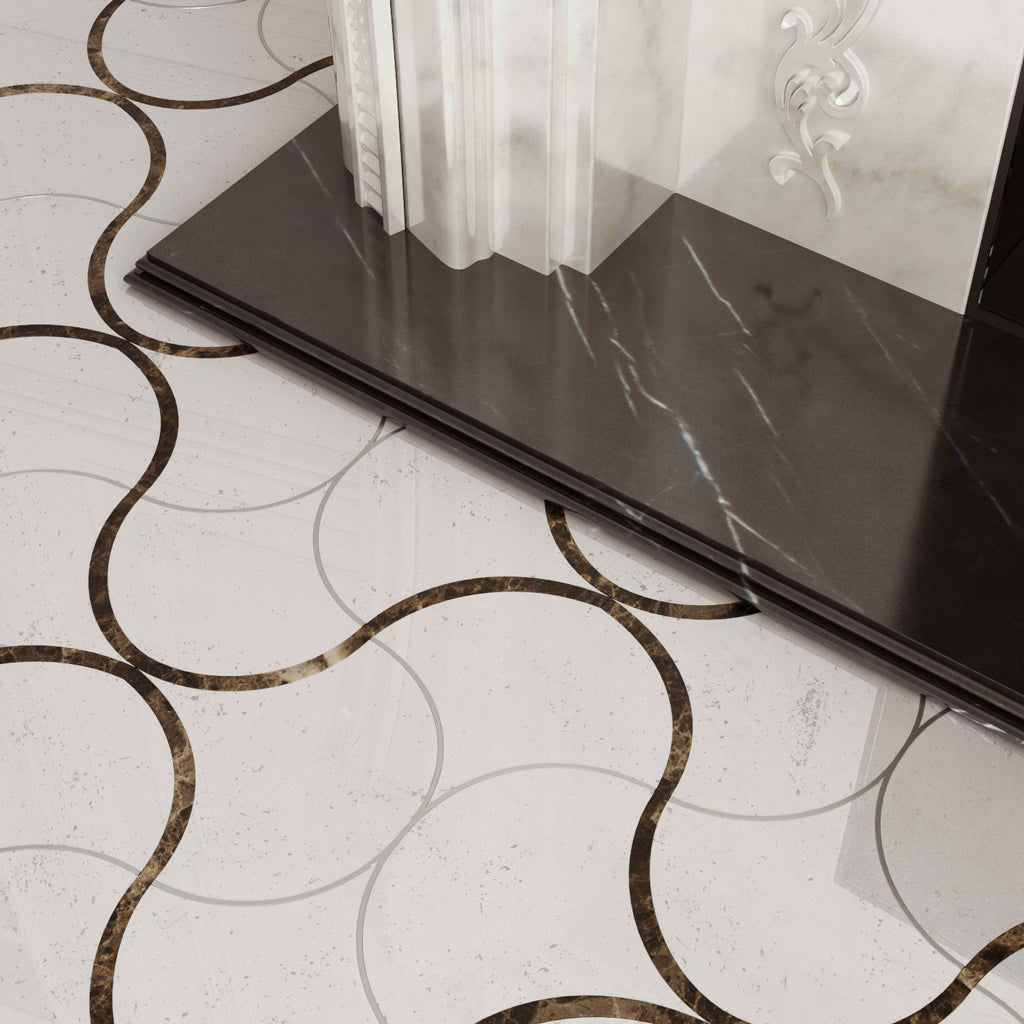 The selection of materials during the design process defines the overall architectural look and feel of the space. The material and colour combinations that contrast in perfect harmony are thoughtfully selected by architects & interior designers. If you're planning to give your house a stunning makeover, consider surface options crafted using exquisite materials like natural stone, wood, metal, liquid metal, ceramics and glass and utilising traditional techniques from across the world including stone carving, hand sculpting, intricate metal inlay, stone –in-stone inlay, raku firing etc.

With infinite possibilities and compelling ideas, it takes a refined eye for design to master the art of finalizing the right colour scheme, textures, materials and even furniture. In our quest for finding the perfect elements, we need to ensure they seamlessly blend and complement each other to exude an aesthetic that is most suited to your personal style and choices. Remember that two appealing materials, if held separately, can look conflicting in texture but combining them in the right place can miraculously create dramatic harmony in your living spaces.

If you're planning to build your dream home, we've got you covered with these interesting ideas:

Transform your powder rooms or bathroom backsplashes into a visual treat by opting for a combination of metal and stone. Collections like Orvi's Armatura & Blazon Range make a good choice.


Innovative surface options like the ones from Raku Collection & Brise Collection are perfect for interiors that are created with a minimal yet classy style. Imagine a highlighter wall with a surface that is glazed by hand & fired in a high temperature kin, & combining that with the regular natural stone choice on the floors.. Or imagine combining a surface made with shattered glass that even reflects light from behind itself, with asymmetrical squared of hand beaten metal surfaces


Ditch run-off-the-mill designs and welcome glass with liquid metal inlays. Yes you read that right. Ever imagined how liquid metal could be inlaid in glass without breaking the glass? Call our Orvi Surfaces Experts who will not just share the technique of this interesting material combination but can also help you design elements in your home using these surfaces


In love with wood? Imagine a material combination of wood, metal & natural stone.. Not enough? Lets add some semi-precious stone too… And that makes for a surface idea perfect for spaces that warm, splendid and very edgy & chic
and then lets explore further. Combining wood with see-through glass to create screens, panels and murals or combining hand-sculpted natural stone with liquid metal to create sculptures and murals, can result in surfaces that represent distinctive styles and unique concepts.


Amidst our fast-paced life, it's always comforting to come back to a place that resonates with our personality. With the right materials placed aptly, it becomes easy to accomplish anything from a vintage to a contemporary vibe. It can be daunting to pick the best surfaces & best materials as they either make or break the overall look of any living space. If you are looking for something original or exclusive, we would be delighted to hear your ideas. As creative partners, you'll find us to be attentive, professional and always stimulating.