DISCOVER THE LIMITLESS POTENTIAL OF LIQUID METAL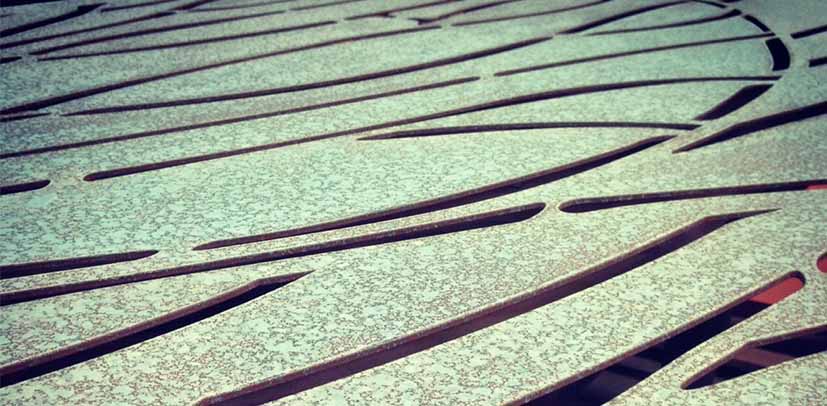 Liquid metal technology opens up a world of new design possibilities. This highly innovative technique allows ORVI to "pour" metal onto wood, stone, glass – in fact almost any material – creating the appearance of solid metal without the usual restrictions of weight or cost. It's a dazzling invitation to get creative!
There's something almost magical in the ability of liquid metal technology to exponentially expand the design and construction potential of any material.

Once the metal is bonded to the surface, it can be treated as if solid, allowing for an endless variety of etching, carving and texturing effects. We can even apply natural ageing processes to the metal, such as rust, pearl, florentine and verdigris patinas.


And as the liquid metal coatings are typically only 0.5mm thick, they can be applied to substrates of any size or shape. That means they can be used in unique and intricate bespoke designs. Custom designs can be CNC-machined into flat panels to create 3D profiles for feature walls, counter fronts, table tops, doors and cabinets.

Curious to find out more? Get in touch and discover how liquid metal technology can make your project shine with originality.