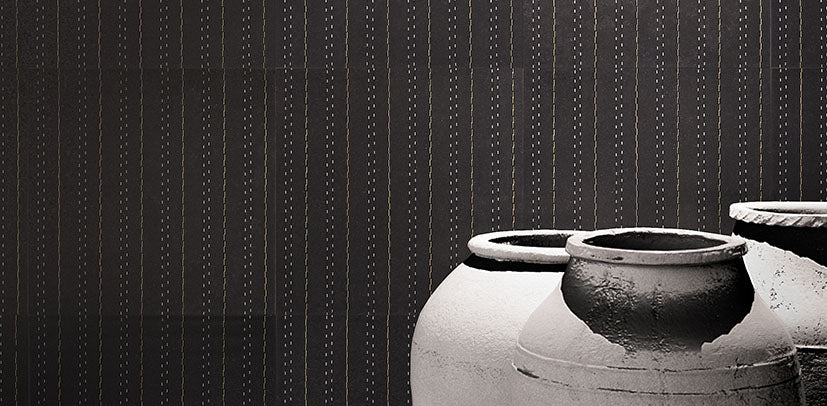 When you want to make a fabulous first impression, nothing works better than a finely tailored pinstripe suit. But what if you could "clothe" an interior in the same classic style, using stone and metal? Well, now you can. Take a look at the innovative surfaces in ORVI's Gessato collection.
Any interior should be tailored to the people who use it. The Gessato collection applies that concept quite literally.

Conceived by award-winning Italian designer Edoardo Perri, the collection was inspired by Italy's longstanding tradition of excellence in fabrics and fashion.

To recreate pinstripes and chalk stripes on natural stone surfaces, Orvi developed an innovative technique where subtle strips of metal are expertly inlaid in marble or limestone, with a level of craftsmanship that would impress any Savile Row tailor.
GESSATO Models
Base materials: Marbles / Limestones
Metal inserts: Brass / Copper / Stainless Steel