Foyer design ideas : Make a dazzling first impression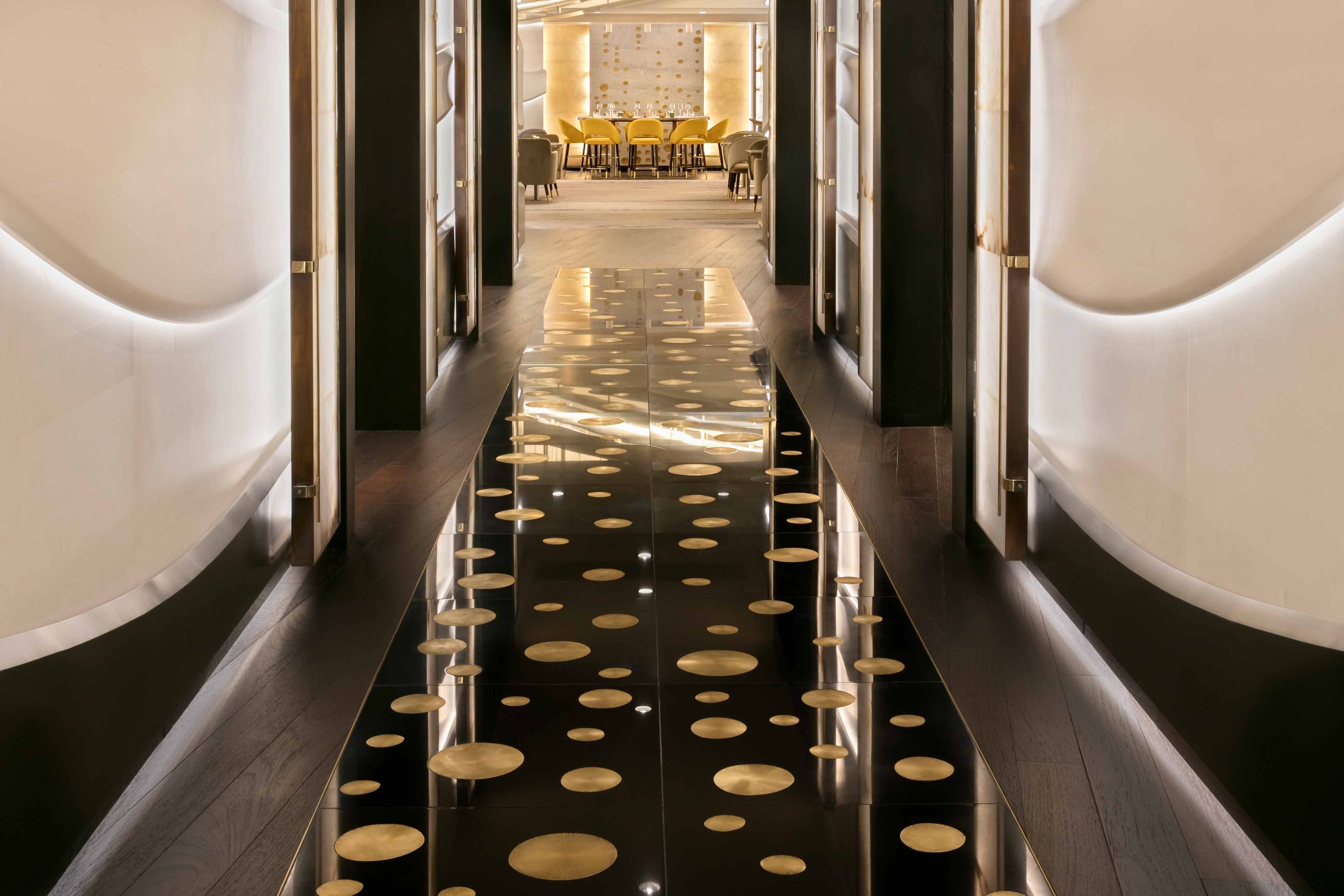 Whether you reside in an apartment, a bungalow, a villa or a mansion, the foyer or entryway is what truly sets the tone of your home. It's the first impression, an introduction of sorts to what the rest of your home looks like, and what guests can expect as soon as they walk in the door. It may not be a frequently used space but it's definitely the most high-traffic one, and it's important to define your home decor style with the entryway.
Think of your foyer as a clear canvas for you to quickly and easily cement your aesthetic in a relatively small space. You want to make sure that the space is high-impact, stylish and functional, with a chic design to wow your guests. Here are four ways in which you can create a dazzling first impression with your foyer.

1) Palacio Collection
Evocative of the regality of age-old palaces and castles of Spanish royalty, Palacio surfaces are exquisite compositions of different materials. When put together, the natural veins and grains of stone and wood, as well as the sleekness of metal, result in an opulent surface that is symmetrical and truly unique for use in any foyer. You can design a striking entryway using Palacio surfaces on the floor or wall, or even for a large countertop or tabletop in the entryway.
2) Arazzi Collection - Surfaces with Lapis Lazuli
Infusing a rich hue into your foyer is an instant game-changer. Think about using surfaces for walls, floors or countertops in marble or limestone with semi-precious stones insets that can bring in colour and the right touch of splendour. The Arazzi collection has a range of surfaces with patterns and shapes in blue Lapis Lazuli gemstone using the stone-in-stone inlay technique of Pietra Dura. The best part is, you won't need too many adornments with this. Plus, this surface interlocks, meaning it appears completely seamless. The surfaces truely do all the work for you!
3) Bauhaus Flooring
The Bauhaus range is for the staunch minimalists and modernists who prefer just a hint of opulence in their homes. Consider a foyer with marble or limestone flooring in white, grey or black, studded with glistening motifs in brass and stainless steel. The patterns can swing anywhere from Mondrian-style gridlines to diagonals and chevrons that are laid with an intricacy that is pleasing to every symmetry lover. Amp up your foyer with Bauhaus flooring for the perfect combination of utility and beauty.


4) Glyph Surfaces
Nothing creates an impression quite like a carved statement wall. Glyph surfaces are made by interlocking pieces of chiselled stone in an interlocking pattern to create a detailed wall. The shapes could resemble anything from petals of a flower to Origami folds, and the resulting depth of the relief work is enough to draw all eyes. It's especially stunning under strategic lighting, and can create visual drama in your foyer.