Accessories that can elevate your kitchen and dining room!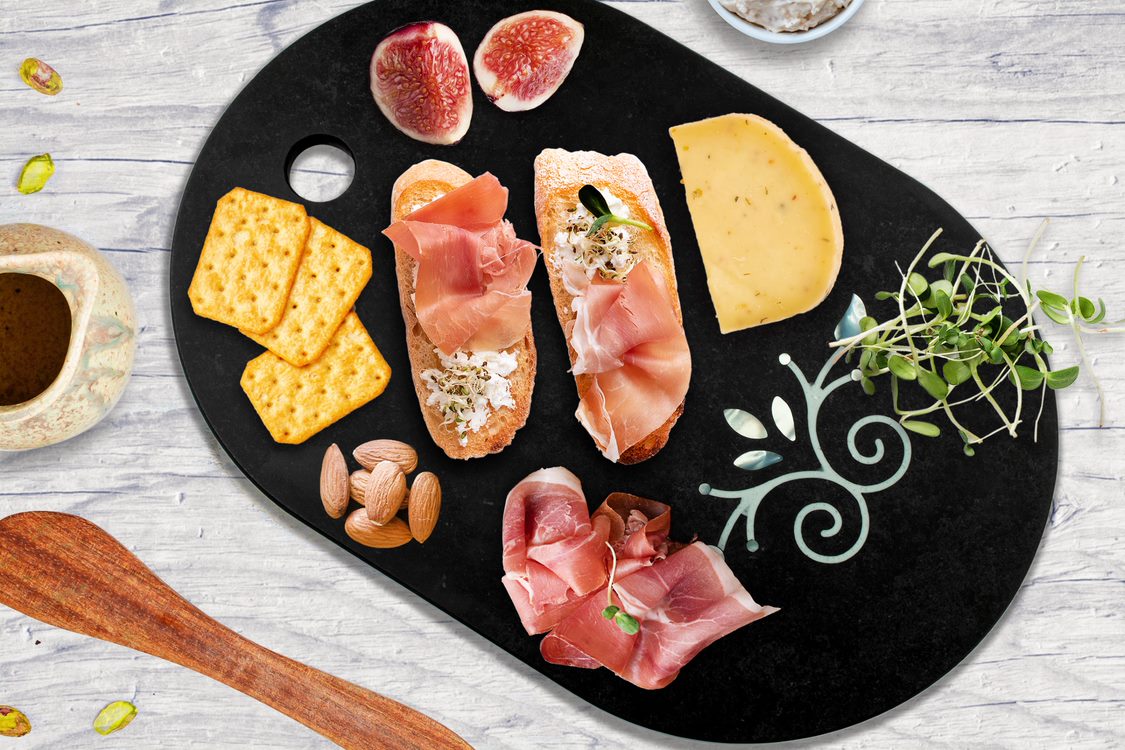 We all know that apart from a cosy living room and comfy bedroom, an aesthetically pleasing kitchen and dining area is crucial to make your house feel like home. These two zones are no longer restricted to just cooking and eating - they're spaces where families and friends spend quality time together, often multiple times a day. You deserve to have a beautiful kitchen and dining space that you love spending time in every day, and that encourages you to use it! It's also one of the busiest areas of your home, and investing in making it inviting and warm is a great idea.
Improving your kitchen and dining aesthetics doesn't require a complete overhaul of the space. In fact, all you need are a few simple touches to make it your own, for it to look appealing even when it's messy. With these three home pieces, you can easily bring out the best in your kitchen and dining area, and enjoy spending time at home just a little bit more.

1) Tarkashi Vases
Bringing nature into your home is a surefire way to breathe life into your kitchen and dining areas. Echoing the organic quality of their verdant companions, these Tarkashi vases also add a hint of luxury to your space. They have been handcrafted by skilled artisans in Rajasthan, who have mastered the centuries old art- Tarkashi, patronized by erstwhile royalty of Jaipur. Made using the best quality Acacia wood in which slim wires of brass are inlaid individually into deeply carved grooves, to create intricate motifs, often seen from a bygone era, these vases are imbued with an artistic soul. They fit in anywhere, from your kitchen window sill to the centre of your dining table.

2) Gravure Candle Stands
Create the perfect ambience for cooking, dining and intimate celebrations with a set of Gravure candle stands to light up your home. The holders have a sturdy limestone base with a shallow-carved Paisley design reminiscent of the ancient patterns found in the art of block printing. When topped with a scented pillar candle, this the perfect decor accessory to have in your kitchen or dining room. Journeying us to the 18th and 19th centuries of Mughal era crafts, these candle stands are etched by hand, with a delicate eye for detail. Use it as part of your table setting or on your kitchen island for a chic look.


3) Pietra Dura Coasters
Whether you're spending a weekend cooking for yourself or hosting some friends over for an intimate dinner, it's important to set the mood. Nursing a drink while you potter about in the kitchen or catch up with loved ones can be relaxing, even more so with these Pietra Dura coasters handmade from natural stone and semi-precious Abalone Shell. A brilliant decor and dining accessory, these coasters are functional as well, and come with a felt back to prevent slipping and a sealant coating to protect them from any spills or stains.


4) Pietra Dura Tea Light Holders
Everything is better by candlelight! Illuminate your dining room with the warm glow of tea lights and the luminosity of Mother of Pearl, with these Pietra Dura tea light holders. Handcrafted from sandstone and limestone, these little accessories pack a punch. You can lay out a set in the centre of your dining table or prop them about in different corners of the room to create a calming aura.