Kitchen backsplash trends : All you need to know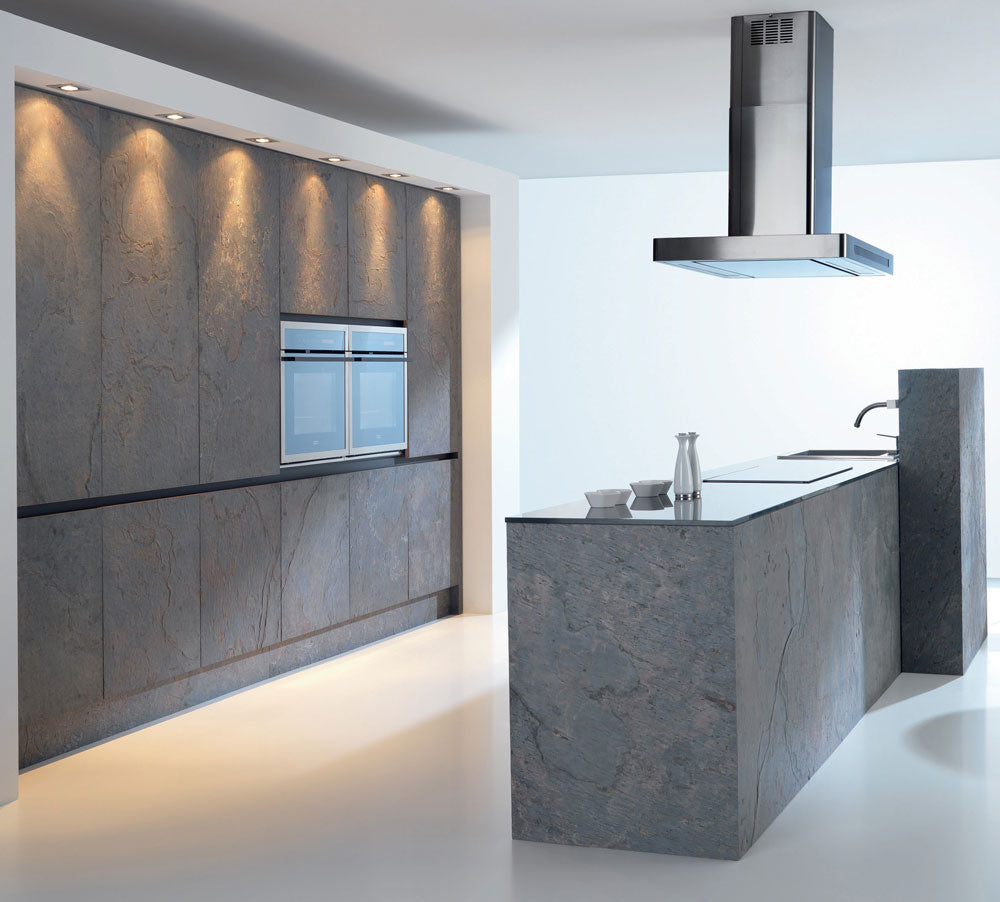 The old adage 'kitchen is the true heart of the home' has never been so true. But when it comes to designing or sprucing up the home decor, this essential space more often than not goes neglected.

Interesting kitchen backsplashes infuse personality to this space and transform a lacklustre cooking space into a lovely, contemporary and cozy space.

While making a choice for backsplashes, its is best to select something that radiates individual style and also adds visual drama into the kitchen space. Kitchen backsplash is a central defining aspect to the overall theme, & hence at Orvi Surfaces, there is a wide world of textures and colours to choose from; e.g. monochromatic, mosaic, marble, striped, mirrored surfaces etc.

The right backsplash can make a profound difference to the aesthetics of a kitchen and no material transcends natural stone for that timeless appeal. The pure beauty of authentic natural stones is not only soul-filling and versatile but also they offer enduring elegance to the kitchen.

From rustic and cozy to modern and chic vibe, it's easy to achieve any vibe with the right kitchen backsplash. It doesn't get any better than these top trends in kitchen backsplashes to help you get started:


Welcome metallic finishes

Metallic surfaces have become a favourite among homeowners and architects owing to its uniqueness and subtle style. The metallic shine gives surfaces a glossy reflective look that is accentuated more when struck by natural light. The mirror effect certainly adds the right amount of drama and character to a kitchen.
To achieve this gleaming effect, you can opt for Orvi Surfaces's Blazon collection that celebrates the stunning beauty of natural stone meticulously adorned with curved metal inlays. Exemplifying the classic charm of metal, the stainless steel and brass contrast either boldly with black Sangemini limestone or complement subtly with the polished whiteness of Bianco Carrara marble in Blazon and lend its allure to kitchen spaces.

Go for organic aesthetics


Opens your kitchen doors to a world of creative possibilities with unique non-repeating patterns in surfaces. The unpredictable patterns on the surface change effortlessly as it crawls over the wall to create a textural masterpiece.

Such distinctive patterns emerge flawlessly in Orvi Surfaces's Raku collection which is expertly hand glazed, modern tile design, hand fired and rapidly cooled, using traditional techniques. Any slight variation in the outcome gives way to diverse patterns and a wide range of tonalities for a stunning kitchen space.

The magic of mosaics


Let mosaic art breathe new life to your kitchen decor with its alluring charm. A perfect accompaniment for contemporary spaces, mosaic surfaces like those from the Molecules Collection turn lifeless kitchen decor into bright and vibrant while adding another dimension. You can go for either a contemporary mosaic kitchen backsplash or a minimal one. Immerse yourself with a ton of possible designs in Orvi's Brise collection for your next kitchen revamp endeavour.

Brise collection celebrates mosaic art in all its glory as large sheets of coloured glass are broken into small pieces, then painstakingly reassembled, section by tiny section to achieve an kaleidoscopic effect that is reminiscent of Europe's medieval churches and cathedrals.