Orvi's Glyph Collection: Sculpturesque | Remarkable | Ingenious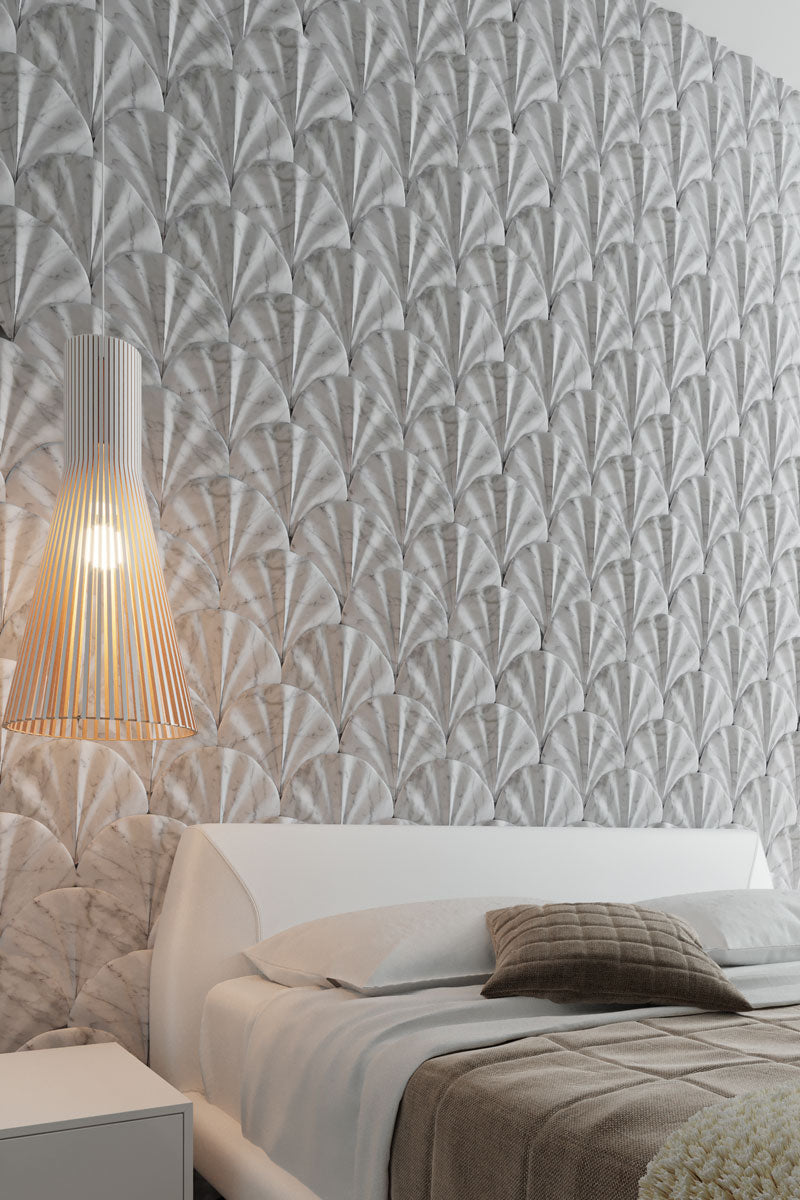 Featuring high impact 3D surfaces with an elegant twist, Glyph collection is brought to life by the painstaking process of hand sculpting on natural stones and the age-old technique of bas-relief harnessed by the master artisans at Orvi Surfaces.

Glyph collection features individual incongruent shapes which come together to form alluring multi-dimensional patterns


Think petals to a flower or folds of origami, many interlocking shapes are scrupulously chiselled into stone & hand-finished with great precision, to create seamless patterns and effortless beauty. Each pattern is symbolic to its own story, a form of self-expression, artistic and detailed with unique decorative inlays, yet so enchanting and appeasing on the eye. The inspiration behind this line comes from the Greek word 'Glyph' meaning 'carving', a graphic symbol synonymous with bringing to life the form of a character, representing a sound, a word, or an idea that is special to us. When you engage with the sensual textures of the Glyph collection, they evoke a feeling, a heightened sense and a deep inner emotion.


With the play of light, the Glyph surfaces create shadows and almost innocuously create their own visual play. First, certain portions of the natural stone are intelligently carved and hand-finished to create a bas-relief surface, into which patterns are then meticulously carved by hand to highlight the play of shadow and irregularity. As the light both makes these luxurious 3D surfaces gleam and imparts a captivating shadow on them partly, this rare collection unravels different versions of itself at various intervals of the day depending on the direction of the light. The beauty of Glyph lies in this intriguing play of shadows on these dancing surfaces as the light strikes from several directions to accentuate all the dimensions.


Glyph is the true definition of consummate craftsmanship. Echoing the coiling, plaiting and twining of rushes, roots and reeds, impressive three-dimensional patterns emerge in Glyph collection. The angled details and sweeping curves in Glyph promise an artistic and three dimensional look. Glyph discovers infinite possibilities with multi-dimensional patterns to add dimensionality and visual depth to dull interiors, allowing designers to break the barriers of architectural design. Be it a highlighter wall of a master bedroom, living area, dining area or foyer area, Glyph is sure to inject fresh energy into any space leaving us all dreamy and enchanted.


World class art meets sheer splendor in this range as a wide range of high-grade & indigenous materials are merged to create the timeless pieces. Glyph creates a real design statement with its fine detailing and lends a classic interplay of drama, subtlety & finesse.


The days of relying on busy artworks to lift an interior space are long gone as 3D patterns tell their own story and their engrossing patterns are a form of self-expression and Glyph is the perfect addition to make a real statement & it's certain that it will inspire remarkable home decor ideas for 2021.