THE BIG NEWS FROM THE BIG 5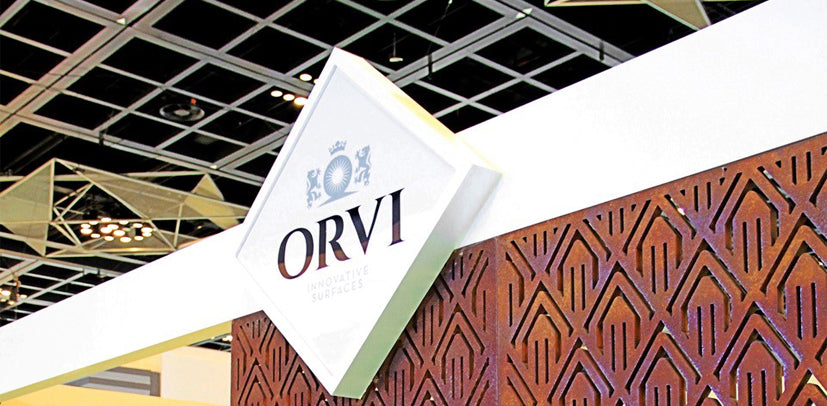 ORVI's innovative surfaces, technological know-how and creativity sensibility were much admired last year by the audience of 79,000 architects, interior designers and building professionals attending The Big 5 Dubai, the largest and most influential and construction industry event in the Middle East, North Africa and East Asia.
As a producer of unique, high-end surfaces for all parts of the building envelope, ORVI was delighted to be one of the 2,600+ exhibitors at The Big 5 in November.
Among the items on display were our brand new Veines and Nuages collections. These stunning surfaces showcase the groundbreaking poured metal technique that lets us combine metal with wood, stone and glass without damaging the substrate. While the Veines surfaces contrast the organic warmth of timber grain with the industrial sheen of metal, the Nuages line gives the appearance of a solid metal surface but with none of the limitations.
Both collections demonstrate ORVI's ability to customise effects and patterns to apply to materials, opening up a world of new design possibilities for our clients. Our dedicated team of professionals is always happy to liaise with you to help create new solutions tailored to the requirements of your project.

So if you have an idea, just get in touch!