The Black Magic: Floor & Wall Surfaces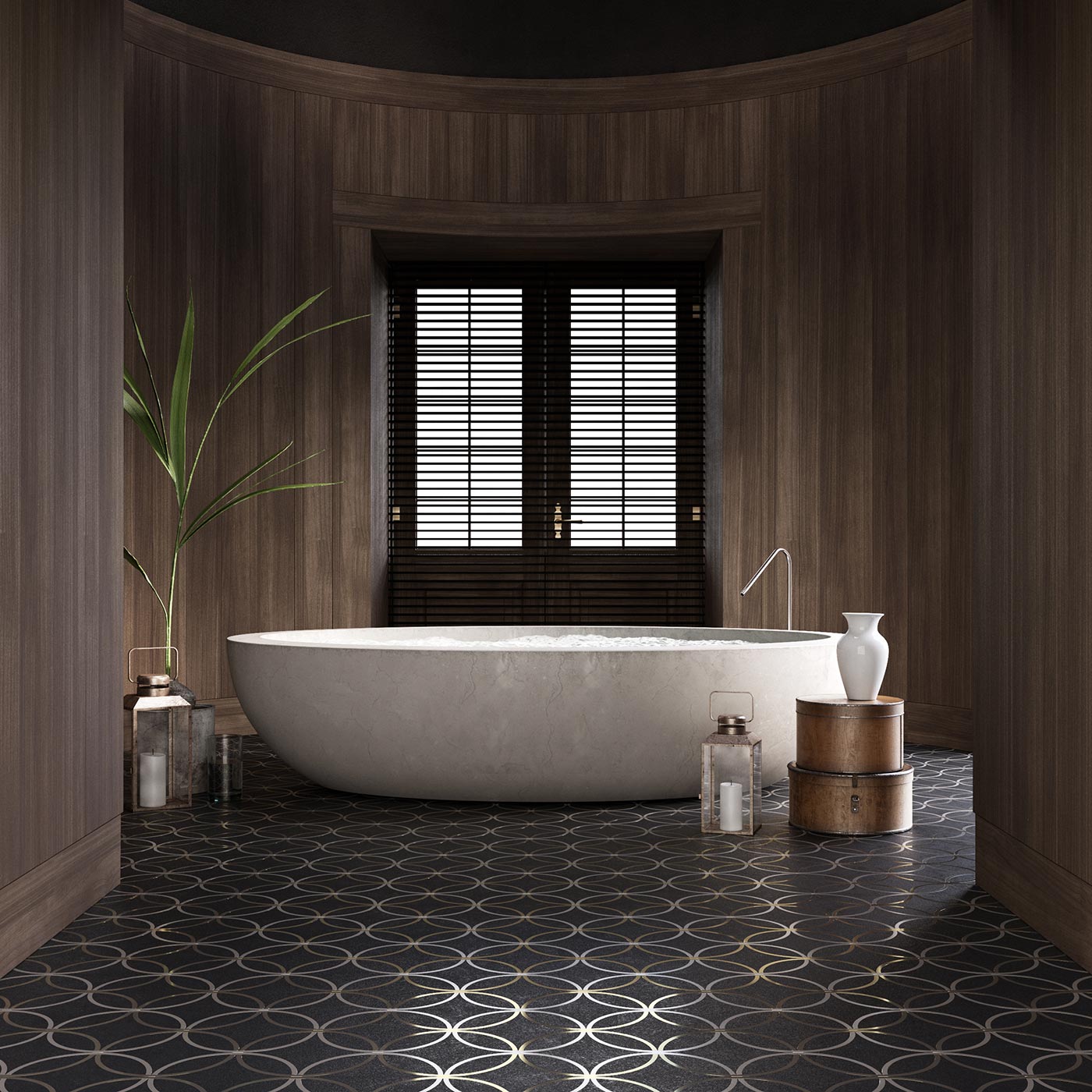 Colour black has always ruled the interior design world and black is literally the new definition of drama. This trending colour represents a sophisticated style with an elegant pallet. Using color black, Orvi has stunning options for wall and floor collections that can give a classic or modern appeal to your living spaces.Many people have a belief that colour black might make the room look smaller. In fact, surfaces with black colour open up your space by almost pushing the walls back.To speak to your style, ORVI works with black natural stones like Marquina marble and Nero Sangemini limestone and each surface expresses serene artisanal living.Here are some ideas for your living spaces for you to fall in love with:

Inspiration from ancient architecture

If you are looking for inspiration to renovate different areas of your interiors with a classic touch, continue reading.Living room always acts as a beautiful conversational space and hence choosing surfaces in black for the highlighter wall, or even creating a piece of artwork with a black base, can act as a focal point that can brighten up the space. Stellar rich black coloured handcrafted surface can evoke deep emotion and allow the energy to flow effortlessly.


ORVI's Arazzi collection can add a touch of traditional royal architecture to your space as it draws inspiration from Italian technique of Pietra Dura. 'Arazzi 06' is perfect if you are inspired by ancient architecture and culture, evoking feelings of grandeur and luxury. Surfaces from the Armatura collection are a perfect blend of two ancient crafts from India.
Bidri where sheets of silver are inlaid with thin metal strands and Prachin Kari, where semi-precious stones are inlaid into stone base. The design options in this collection, are beautifully interpreted on natural stones in shades of black, making them look minimal, classy yet very chic


Soulful handcrafted patterns and shapes


Each corner of your house can represent who you are. Your bedroom symbolises your soul and your lifestyle. Blazon collection from ORVI can be a lovely choice for your bedrooms, especially the designs done on black stones! This collection has surfaces created using black limestone with an inlay of stainless steel and brass.

Embrace a contemporary look with stripes

Work from home during lockdown can get a little tedious. Creating a positive workspace has a major effect on how the day pans out. While you are making it organised, why not add elements to make it look good. A serene workspace can allow you to go within and be focused.ORVI's Gessato collection adds an equestrian charm to any space and you'd unapologetically want to spend more time with yourself in your 'work from home' office.
Gessato collection draws inspiration from stripes in tailored cloth stripes. High quality tailoring for walls and floors with a pinstripe inspired aesthetic add a touch of class to any setting.Explore more about ORVI's other collections with magic of Black: Bauhaus, Flora & Skin.Share your project with us. We would love create beautiful surfaces that speak to your style.