The Holistic Power of Grey Interiors: Floor & Wall Surfaces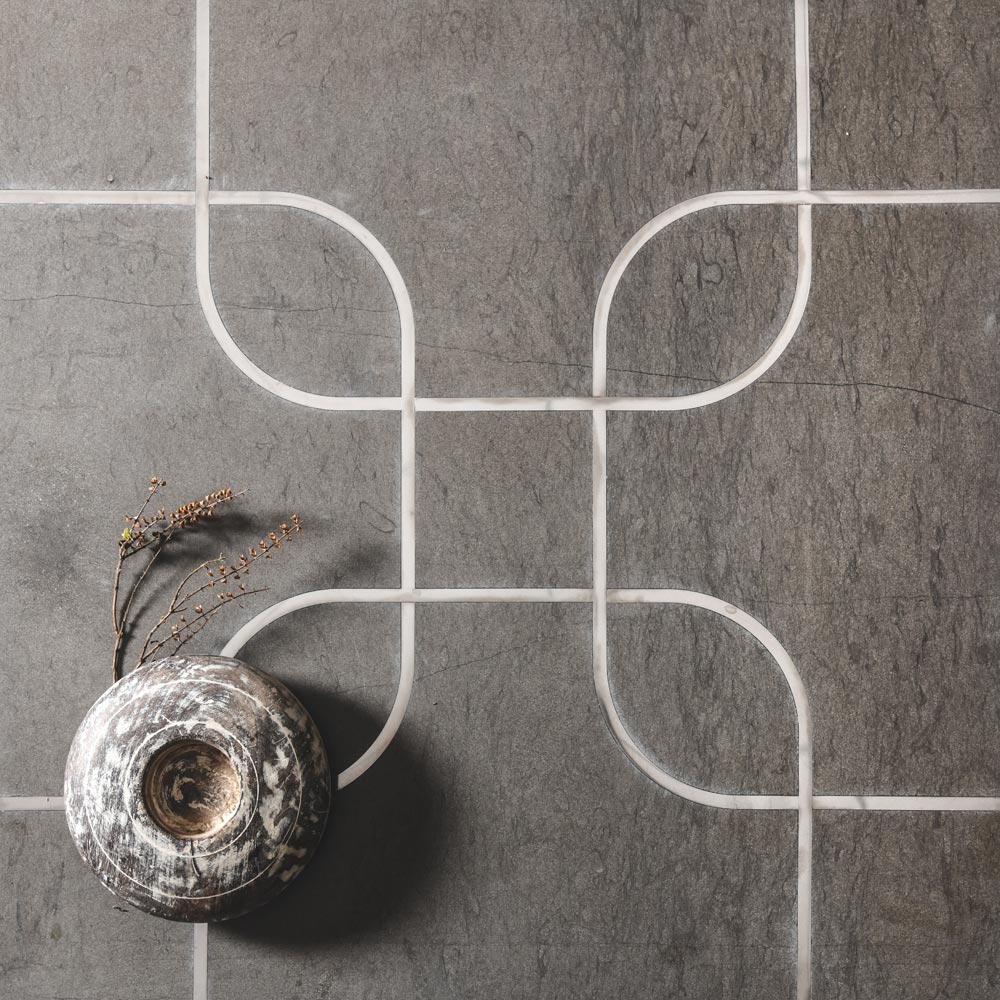 While the color wheel offers us an array of bright and dark shades that might be subject to changes in trend, Grey will always remain to be the ultimate shade of Zen.

If you are planning on styling your home soon or giving it a comfortable makeover, make sure to add a homely element of calm and belongingness to it. The kind of shades that you use in your interiors and surfaces can have a pivotal impact on your state of mind and how you actually feel when you are present at home. One simple and timeless tip for homely yet stylish interiors is to use Pantone's color of the year, Grey for your walls and floor.

The sole reason why Pantone selected grey as its color for the year 2021 was because of how it radiates warmth and optimism at the same time, especially in testing times like these when all we look forward to is comfort within our homes.

In itself, Grey is perhaps the only shade that emits a vibe of tranquility and never goes out of style. While one can get bored with brighter shades, grey can never go out of fashion.

Using Grey for the Living Room Floor

Grey is an absolutely befitting shade to use for living room floors. If you use this vivid shade for your floors, you'd be surprised with a visual illusion of increased space. With grey floors, the scope for using vivid colors for the room's furniture and rugs increases. Any shade and design would simply pop out and look prominent on a neutral grey canvas. If you are aiming for distinctiveness, you can proceed forward with one of the designs from our bespoke Palacio collection featuring grey stone inlays.

#OrviRecommends Blazon from the Metal Magic Collection for the Living Room Floor


Perfecting a Scandinavian kitchen with Grey

Grey tile floors along with metal inlay tile surfaces can lend a Scandinavian vibe to an ordinary kitchen, making it look extraordinary. When designing a kitchen, you can choose to compliment the color of the kitchen cabinets with grey flooring and a slab composed of grey natural stone tiles. For a dimensional look, you can install a grey natural stone backsplash alongside the countertop of the kitchen. If you are opting for wooden flooring, you can certainly choose charcoal or grey natural stone tiles for the walls to complete the look. Furnish the kitchen with large-sized windows and let natural light and grey stone floors and slabs transform it into the kitchen of your dreams.

#OrviRecommends Sahara from our Solid Stone Collection for a Scandinavian Kitchen


Grey walls for a homely dining area

Adding a delicate touch of luxury to any dining area is possible with a touch of grey on the walls. If you are looking to style a bedroom with luxury, a good idea would be to opt for grey inlaid walls. A bold grey pattern can be chosen to highlight an accent wall while painting the rest of the room in a neutral color for a completely contemporary and comfortable look.

#OrviRecommends Glyph from our Solid Stone Collection

Orvi has unveiled its latest collection of flawless grey natural stones through its newest Metal Magic range which offers a multitude of beautiful natural stone tiles featured in nine different collections, each one presenting gray in a different avatar. From Armatura which is a perfect amalgam of minimalism and elegance to Flora which features delicately artful designs to the striking visual treat, Blazon, each collection is a peek into the diversity that grey natural stone tiles come in.

The Armatura collection is perfect for homeowners who are looking to give their home a Mediterranean touch. With tile designs that feature inlay tiles of silver and precious stone, each pattern can add magnificence to any space.

Blazon showcases a set of patterns, both symmetric and multidimensional that feature inlay works of stainless steel and brass which contrast all shades of walls beautifully. If you are a connoisseur of warmer shades of grey, then then you would certainly fall in love with the symmetrical patterns of Gessato that bring a different level of aesthetic liveliness to walls and floors.

Whatever your preferences are, you can very well find "your" shade of patterned grey in Orvi's metal magic collection.