3 Evergreen Ideas for a Maximal Home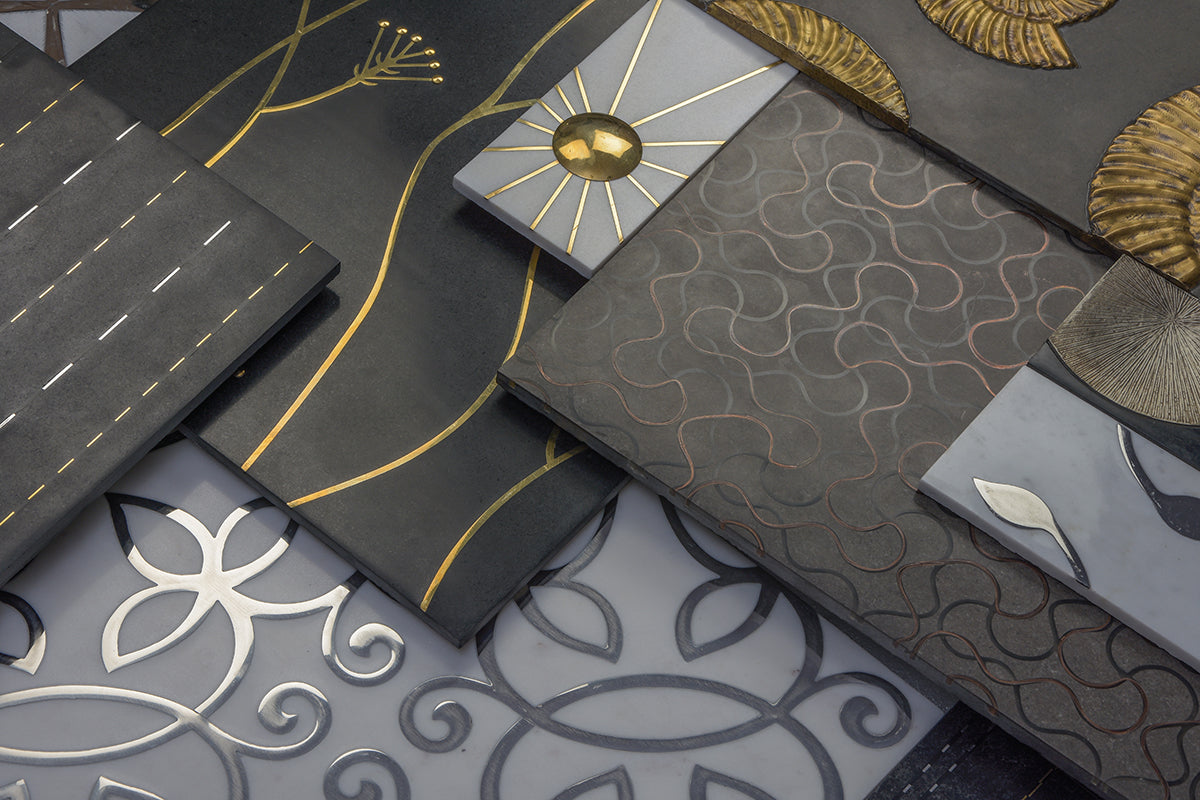 Every new season brings with its an array of new trends that replace the previous ones. Such is the case with the trend of minimalism that is now slowly and steadily being replaced by its extravagant alternative, maximalism. Here, we present to you, some of our favorite ways to infuse the maximal theme in living spaces:
Add a burst of color
Colors are the biggest characteristic of any maximal aesthetic. But using fun colors is just one aspect. How you choose to integrate these hues through design is just as important and probably more challenging. One of the easiest ways to do this is with the Palacio range of surfaces by Orvi, where an array of rich materials combine to add color, regality and textural beauty to a space. Palacio surfaces display a balanced mix of wood, stone and shimmering metal in an exquisite combination reminiscent of lavish European palaces. The carved stone, the patterns and the inherent grains in wood will create an unmatched, maximal aesthetic in your space, with some standout natural colors.
Textures and Patterns go a long way
The key to achieving a maximal look is to not shy away from using bold patterns. All you need to ensure is that you are using them correctly and with good reason. A good way to incorporate prints and patterns is through furniture, through surfaces and through any other ornamental decorations that you might use in the space. To spruce up bare walls, consider maximalism with a touch of luxury through wall art made using the Pietra Dura technique of stone inlaying or Micro Mosaic work using fine glass pieces. These methods involve embellishing surfaces with rich materials like semi-precious stones and stained glass, which are elegance boosters by themselves. Pretty up your space using such handcrafted pieces in a variety of patterns and textures.


Furniture, Art and Accessories
In essence, maximalism means being bold and brazen with your choices, and crafting your interiors in a way that makes you unafraid to add more and more. But even this trend calls for a smart sense of restraint. Once you have your foundation set with the colour and material palette, in come the furniture, artworks and accessories. From eye-catching side tables to stunning kitchen accessories, these small buys effortlessly uplift your home, and the best part is you have the flexibility to change it anytime you want. Immerse yourself in the Orvi Home range, where you can find pieces in wood inlaid with metal, intricate stone carvings, and Raku-fired surfaces, all of which are synonymous with opulent design. If you prefer permanence, choose from metal inlay, wood, glass or stone surfaces from Orvi Surfaces' extensive range, to create a space that is distinctly yours.