Capture fabric and flow with Filo - A home decor collection by Orvi x Matteo Cibic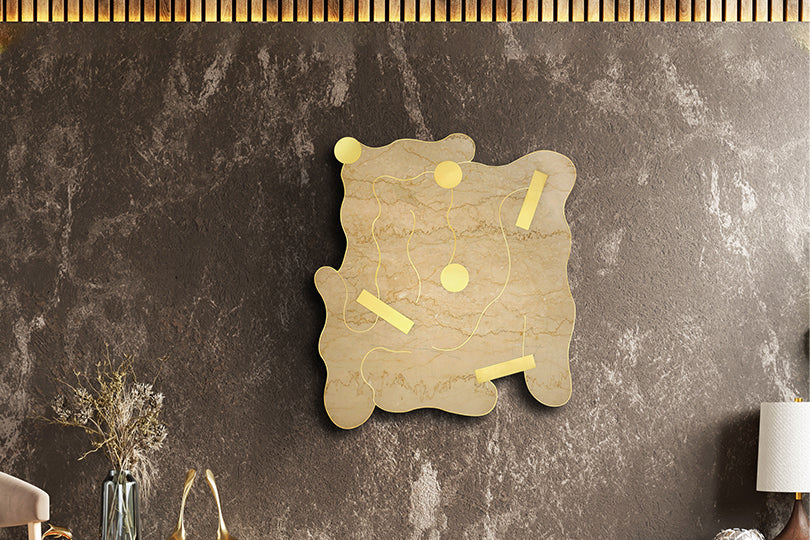 This June, Orvi joined hands with famed Italian designer Matteo Cibic to unveil the Filo collection - a truly global blend of the handmade arts of Jaipur and Milan. Filo isn't just about modern design, but about interweaving stories of the past and present. Inspired by the unrestrained patterns of raw threads on fabric, Filo combines handcrafting techniques of India with the artistry of Italy.
Filo is a celebration of modern aesthetics and craftsmanship. To create this, Cibic closely studied the patterns of threads on natural fabrics and sought to perpetuate them through geometric and decorative patterns in marble and brass. Experienced Indian artisans, with a mastery in bas relief, brass inlay and stone sculpting, brought his ideas to life through a range of tableware, decor accents, furniture and wall surfaces.
Tableware
Nothing invokes a welcoming ambience quite like great tableware. Filo's range of platters and bowls are ideal for large dinner parties as well as intimate gatherings. Crafted from combinations of limestone, marble and brass, these dinnerware pieces have been thoughtfully designed for comfortable use; the platters have grooved edges for a strong grip, and the bowls have sturdy legs for support. Lay out your finger food, chips, appetisers, breads, cheeses and meats, and watch your guests make merry.
Furniture
If you haven't yet considered marble for your home furniture, start with the exquisite pieces from Filo. The console tables, dining tables and lamps exude luxury through their modern, handmade designs. Opulent marbles like Botticino, Lady Onyx and Red Lavante have been used in combination with brass to create sophisticated designs for all interior styles.
Home Decor
Home decor is a great way to show your personality, and decor pieces from Filo are guaranteed to match yours. Comprising photo frames, planters and wall art, this set of beautiful accents combines the hardiness of marble with the delicacy of brass. Add a personal touch to your living room with a framed picture of your family; pot a lush green plant in a marble planter in your balcony; or spruce up a bare wall with an exquisite work of art.
Surfaces
Filo's white marble and black limestone surfaces are game changers when it comes to wall adornment. Whether you decide to use it as a single piece of framed art, or coat your entire wall with them, the three-dimensional designs lend a strong personality to any room. Since the stones are used in combination with brass, the resultant effect is ethereal, yet minimal.