5 Handmade gifting ideas for Father's Day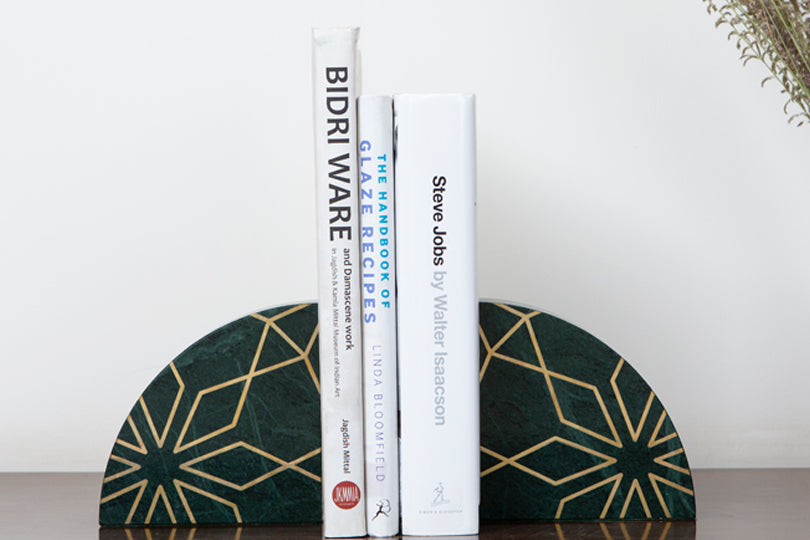 Fathers hold great value in our lives, guiding through its ups and downs and holding us up through it all. Father's Day is a great occasion to celebrate everything they do for you, and a thoughtful gift that they can use for a long time is a fantastic way to show just how grateful you are for their love and support. Regardless of your father's personality, a gift that he enjoys using will make the day even more special.

If you still haven't pinned down your gift for Father's Day, here are some great options to make it a memorable day for him and your family.
1) Accent Table
A piece of furniture is possibly the best gift to give your dad, for him to use in his study at home or his private cabin in the office. A decorative side table in stone, marble and metal, with a beautiful tabletop and intricate handwork can spruce up his workspace, and give him an extra surface to hold those files and folders, books and stationery. With minimal designs and soft colours, these understated accent tables make for great Father's Day gifts.
2) Coasters
Whether your dad enjoys his daily coffee or an occasional cocktail, coasters always come in handy. From workaholics to those who love to entertain, fathers tend to love the sleek and comfortable design of our decorative coasters, with minimal detailing in brass and precious stones. Complete with an anti-slip back and anti-scratch sealing on the surface, these coasters are a good fit for use at home and in the office.
3) Bookends
Bookends in solid stone are great gifts for dads who love to read. He can organise his favourite novels, magazines and digests on his coffee table at the office, or his side table in the bedroom, using these rainbow-shaped decorative bookends for support. These items are especially preferred by fathers who love to stay organised with their precious reading material.
4) Chopping Boards
Dads who love to cook get a big tick from us! Gift them a wooden chopping board that also doubles up as a serving platter for cheeses and meats, or a display piece for decorative accents. Watch your dad pull out his apron and get to chopping up his ingredients before whipping up some delectable treats for you. It makes for an even better gift if you love to cook together as a family.
5) Decor Accents - Vases and Tea-Light Holders
Dads love to decorate too, and decor accents such as flower vases and tea-light holders are quickly becoming their favourites. Whether they prefer a calming ambience with softly glowing candles to set the mood for a quiet dinner, or a more rustic look with twigs, branches and flowers on display in an eclectic vase, these gifts are sure to fire up their creative side.