ORVI to launch its latest collection, Filo at Salone Del Mobile in Milan this June 22'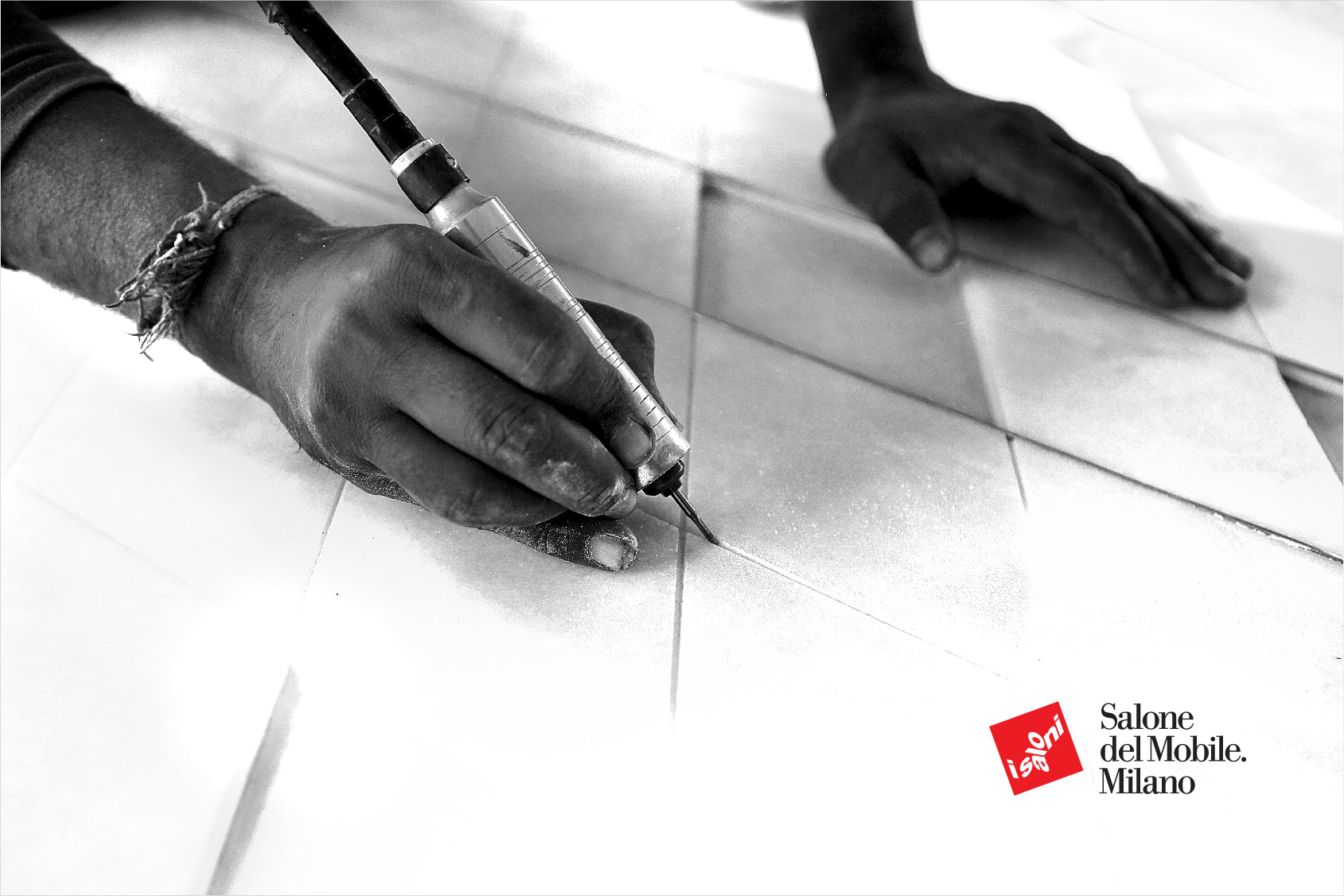 Inspired by the unrestrained patterns of threads on natural fabrics 
Orvi, India's most ethical producer of handmade surfaces and home-décor pieces, and Italian designer Matteo Cibic bring you a contemporary collection of handcrafted home-pieces and surfaces that are inspired by the raw threads. 
Filo, is a collection born from unique partnership between eminent International designer Matteo Cibic and Orvi. This collection explores perpetuity, weaving fibres into everlasting twists to produce something so dimensional, it's almost mesmerising. It offers a range of cool new age home décor pieces that double as captive storytellers. 
Handmade by artisans who have mastered the dying art of bas-relief , metal inlay and stone sculpting, this collection is a celebration of craftsmanship and modern aesthetics. 
Cibic has mixed geometric and decorative patterns together in this contemporary collection and used the many shades of cream, green, red, and black, along with gleamy brass. The collection, Filo, is named after threads, that organically show up on natural fabric and flow on, almost convivially onto the surface, making them look immersive and fun. 
Orvi will also showcase their in-house designs & bestsellers, in this much awaited décor show. 
Orvi will exhibit at Hall 6, Stand F 34, at Salone del Mobile, Italy from June 7th to June 12th, 2022.  
We look forward to seeing you at Salone del Mobile, 2022
The Salone del Mobile is in its 60th year. Milano will not only be commemorating a momentous birthday, but also emphasizing on the issue of sustainability, offering a backdrop for renowned creatives, prominent designers, and well-known brands to demonstrate their progress to set benchmark in furnishing and design sector globally. 
Awards
ORVI is the only Indian company to have won the best surface award at the Archiproduct Design Award 2021 (Supernova Collection)  as well as the only Indian company in collaboration with Artistic Tiles to have won the Interior Design- Best of Year Award (USA) in several times-2019 (Zephyr Collection); 2016 (Orly Collection); 2013 (Portrait Collection); 2010 (Ziva Collection). 
Creative social innovation: 13 dying arts
The way Orvi works draws upon different eras, regions and styles. Orvi takes the best of what the world's most renowned craftsmen have created in the past and combines those skills 
with the cutting edge technology and finest materials. 
This provides a perfect backdrop for everything the brand creates, beautifully blending tradition with innovation. 
Whether it is working with metal, stone, wood, or other mediums, their signature style stands out.  
Orvi started in 2014 with Sanjeev's passion for creating innovative surfaces, with a fine blend of craftsmanship & technology. Working with more than 200 in-house artisans, Orvi uses varied craft techniques from across the world including stone carving, hand sculpting, intricate metal inlay, stone –in-stone inlay, raku firing etc., to create bespoke & timeless surfaces using exquisite materials like natural stone, wood, metal, liquid metal, ceramics and glass. 
Orvi Foundation
Orvi Foundation works on the philosophy of respect and empowerment by embracing Indian artisan communities. Orvi Foundation works to uplift the dignity of their crafts while providing them with continued livelihood opportunities.  
Their mission is to nurture the potential found in each artisan and to ensure the survival of dying crafts. The foundation creates opportunities for artisans in deference to their role as conservators of their culture and ensures that they keep their sense of ownership towards the products they lovingly craft by hand. 
Orvi Foundation's aim is for the artisans to reclaim their lost glory and take pride in passing on their skill-set for generations to come. This is achieved through trainings, technological empowerment, and social development initiatives. 

13+ Dying crafts supported 
200+ Artisans embraced 
…and counting