The Polka Console by Mangrove Collective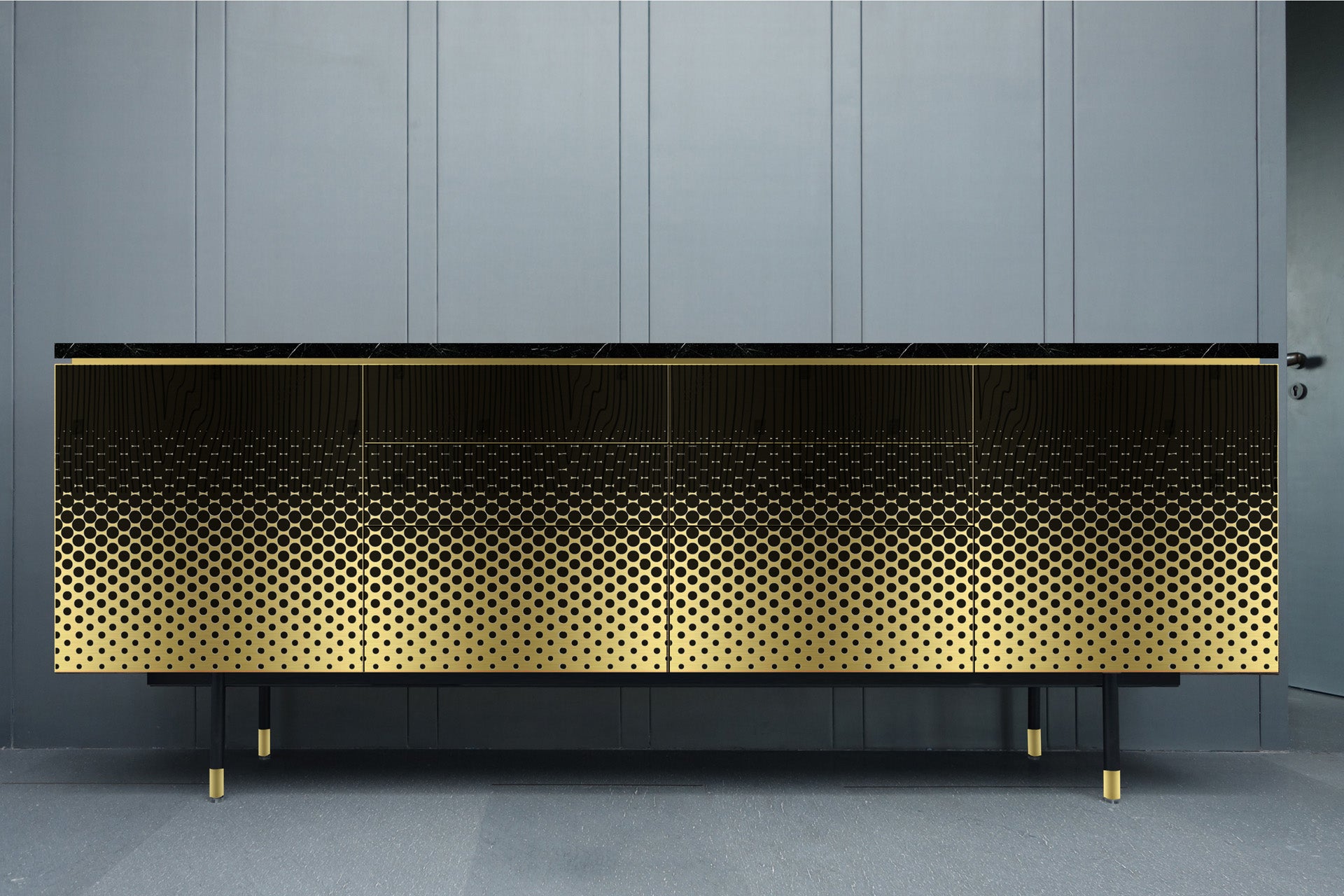 A striking console curated and crafted by Mangrove Collective in collaboration with Orvi Surfaces, the Polka Console is a result of the exploration of the Marquetry Technique where an intricately crafted surface has been created by blending timber, metal and other materials together in perfect symphony. The Marquetry technique that has been used to craft this console can be traced back to thousands of years. The main feature of this technique is the usage of different material layers such as timber, metal and shell that are used together simultaneously to create one unique surface.
The Polka Console is a result of layering brass within timber and Orvi's natural stone. A perfectly amalgamated blend of different hues on Orvi's Natural Stone can be seen distinctly on the finished table which is a result of layering of materials.
In itself, the Console qualifies to be a multifunctional piece of furniture that will add uniqueness and an artsy touch while contributing to the storage to any corner of the home. Thanks to the Ombre tones of the console, it will go well among multiple backdrops with the same level of elan.