Mezbaan-Noshdaan by Iram Sultan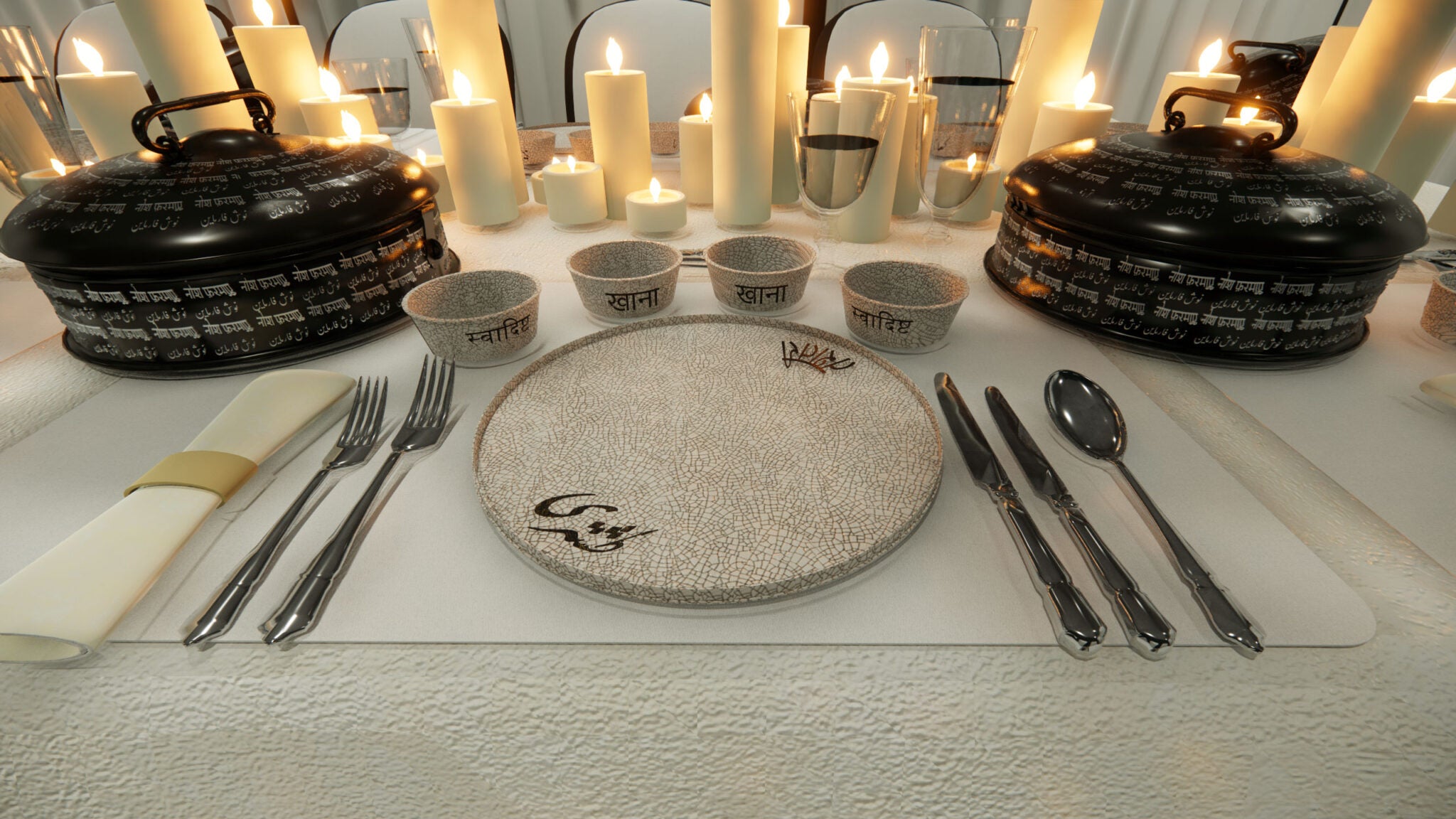 The Indian city of Lucknow, is known for its Ganga-Jamuni "Tehzeeb" meaning eloquence and its supremely luxurious take on design and arts. Renowned Designer Iram Sultan collaborated with Orvi Surfaces to blend Lucknawi luxury with modern structural art to create two one-of-their kind designs suited for the love of dining. Inspired by culture and perfected with attention to details, the Mezbaan and Noshdaan will take you back in royal times.

Mezbaan, which means "A host of the table" in the Urdu language is usually used for inviting and addressing guests onto the dining table. Noshdaan, on the other hand, refers to "the practice of dining with joy." The Duo of products designed by Iram Sultan and Orvi Surfaces is a fresh and historical take on Dining Decor. The first product, Mezbaan is designed to look like a rustic table draped in white cloth. This table is cast in Orvi's fine quality Plaster of Paris, giving it a flawless white finish and serving as the canvas for an ethereal table setting.


The second product, Noshdaan is a contemporary dinner set comprising of a dinner case that is embodied in oil rubbed bronze with the phrase "Nosh Farmayein" written in Hindi and Urdu translations using silver, a dinner plate and four bowls sculpted using Orvi's Raku Ceramics with the translation of each utensil carved on it in Hindi and Urdu using gold. An absolute design masterpiece for the Dining Area, these two products re-capture and bring back the historical glory of the Lucknow of Yore.
The finely finished surface of Orvi Stones give these a flawless appeal and make them long-lasting. These products are an excellent find that qualify to be good collectibles for dining enthusiasts. They also serve as a perfect addition to any dining room that will turn the entire look of the room around. For people who treasure Indian culture and love to decorate their home using different cultural inspirations, these dining accessories are a class apart.