3 Tips on choosing summer surfaces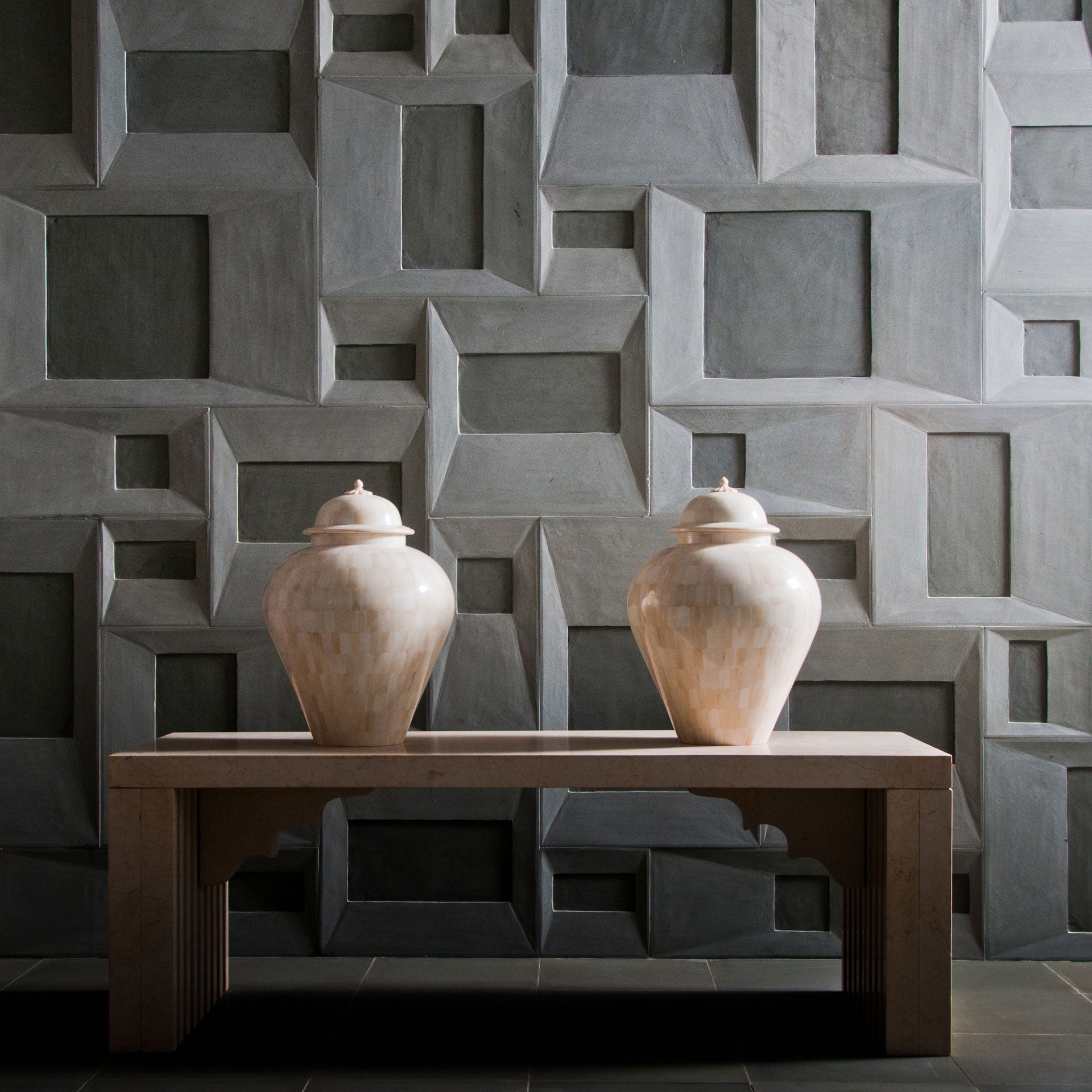 With the scorching heat finally here to make us sweat, it is now the time to upgrade our homes in line with the summertime. No matter how hot the weather is outside, you can always upgrade your home to maintain temperature levels indoors.

In this post, we are here to introduce you to a few essentials that you need to keep in mind if you are in the process of decorating or redecorating your home, especially keeping the summer season in mind. At Orvi, we offer a melange of Natural stone and surfaces, a lot of them having heat repellent properties when used wisely. So, keep reading ..–

Cool Metal Surfaces for Hot Weathered Spaces


Metal happens to be on top of the list when it comes to self-cooling surfaces. While materials such as wood have a natural feature of retaining heat, thereby making the space feel warmer, metal surfaces have a natural tendency to remain cool thereby decreasing the overall temperature levels in any home. You can opt for metal inlay floorings or walls for your home, if you wish to strike a balance between convenience and design. Orvi offers some of the most innately crafted options in inlay that are suitable for walls, countertops, slabs as well as flooring.

Summertime Specials: Whites and Beiges


While White and other Lighter shades do come with the element of being evergreen, another good thing about choosing lighter colors for your walls and surfaces is their naturally heat defying properties. It is a proven fact that light colors reflect heat and darker colors attract heat, and that is why it is a great idea to opt for white, beige and muted shades for the surfaces at your home. Orvi offers a scintillating selection of lighter shaded natural stones and marbles, each one with an everlasting finish of its own. Choosing a stone like white marble, any lighter shaded solid stone tiles or metal inlay surfaces by Orvi with a lighter shade in focus is indeed a good idea. The best part about Whites and beiges is that they complement any kind of home and interior styling. Orvi's Natural Stone library features a vast option of light hued natural stones, suitable for multiple surfaces.–

Calm Shades of Stone

It's not necessary to always opt for metal or lighter shaded stones for the summers. Thanks to Orvi's wide array of natural stones, you can choose stones like Terracotta, Limestone, Granite or Sandstone in your home to bring the hot temperature down. Limestone and Sandstone come in many shades and textures & with Orvi handcrafts, they are made into beautiful one-of-a-kind surfaces. Terracotta, on the other hand, is a summer-specific stone known for its heat defying and humidity tolerating properties. With the help of any calm shaded stone such as the ones mentioned above, proper ventilation, well-balanced furniture placement, any space can become good enough to be heat-resistant.

Orvi offers the perfect selection of stones for walls, floors, slabs, countertops and so many other purposes, especially suited for the summer season.