Orvi x Neesha Alwani & Shruti Jalan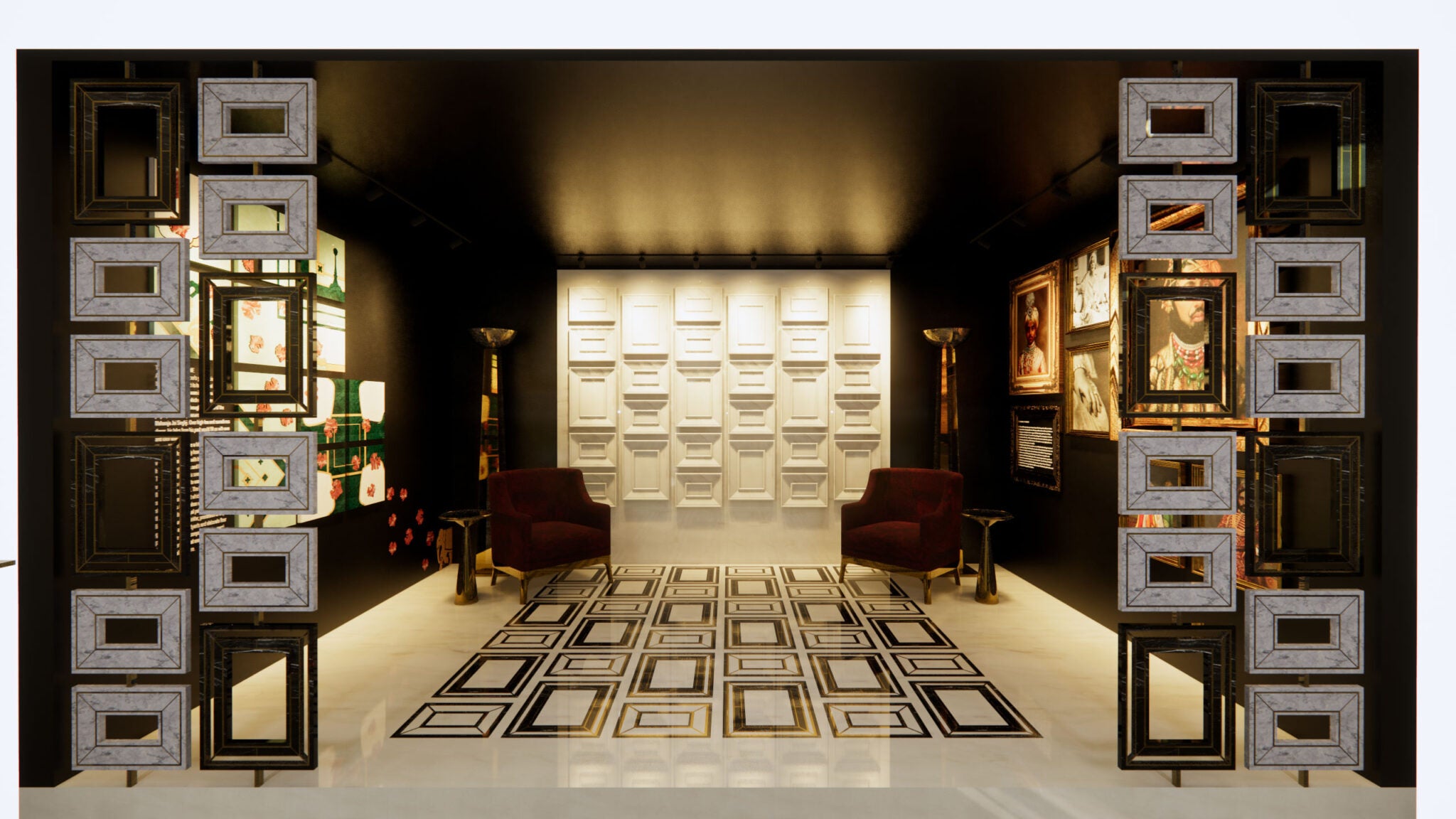 Inspired by the magnificence of Maharajas and their larger than life depictions of portraits in a palace through exaggerated frames, Architects Neesha Alwani and Shruti Jalan partnered with Orvi to craft three different stimulating pieces of art that double up as surfaces reflecting the glory of royal palaces. The first designer surface is a 3D wall design, named as the "Wall of Frames." The second one is a vivid floor pattern called "The Royal Welcome" that features a mix of metal inlay and marble works. The final installation is an Art Mural Wall embedded with semi precious stones, to form a meaningful pattern.


"The Wall of Frames" recreates the frame dominated walls of every royal palace. This artwork qualifies to be a grand entrance, as well as a statement wall that can literally transform the look of bigger sized halls and even living rooms. The timeless design and hues of this wall are enough to make guests feel the presence of luxury.

"The Royal Welcome" which is a floor pattern composed of metal and marble inlay work, is a delight in itself. Crafted using a commix of relief work in marble and inlay work in Orvi's metal and marble, the design features a distinctive pattern on the floor which is a mix of earthy shades with a touch of metal.


The Art Mural Wall, which features an artful pattern that is made of semi-precious stones and showcases a trail of flowers wavering towards the floor. While the walls feature a 3D pattern created using relief and inlay work, the same pattern is replicated on the floors, using a blend of Orvi's Natural Stones.

This surface truly transforms a plain wall into one that is incredibly luxurious and indeed a breathtaking sight, especially as a first impression. This design also features an artfully curated mural made using a combination of Orvi's Indigenous Natural stones from Rajasthan including Udaipur Green Marble, Mint Green Stone, Jaisalmer Stone and other Semi-precious stones, each one being with a distinct texture and hue.

In totality, this design is a wondrous idea by the Architect Duo of Neesha Alwani and Shruti Jalan, executed with absolute finesse using Orvi's Natural Stones.