Why we love handcrafted & our artisans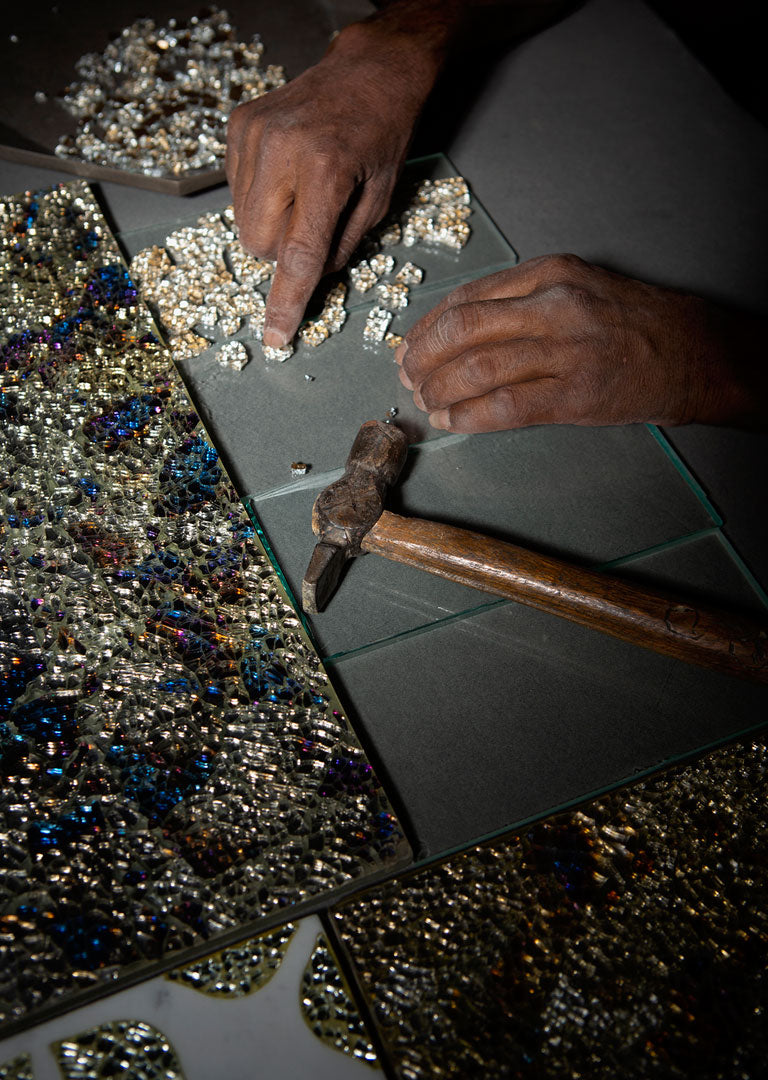 At Orvi, we firmly believe that the foundation of all our crafts lies in the hardworking hands and talents of our artisans. Whether it is about perfecting a Natural Stone or about the creation of everlasting interior pieces at Orvi, the knack of our artisans radiates through the distinctness of our products.

We use a variety of different techniques and art forms to ideate, design and create our selection of handcrafted products. Working with more than 60 in-house artisans, we use varied traditional craft techniques from across the world including stone carving, hand sculpting, intricate metal inlay, stone –in-stone inlay, raku firing etc., to create bespoke & timeless surfaces & home pieces using exquisite materials like natural stone, wood, metal, liquid metal, ceramics and glass

Let us take you through a glimpse of the art forms and techniques that go behind the creation of our handcrafted products.


Inlay

One of our most coveted techniques, Inlay refers to the process of blending distinct materials together to create a surface which features artistry. At Orvi, we specialize in intricate Inlay works that fuse natural stone with metals, as well as natural stone with wood, marble or semi-precious stones. The origin of Inlay technique can be traced back to 16th Century Italy.

The process of Inlay begins with the ideation of a design, it can be either symmetric or abstract or even carved into a specific pattern. Once the design is approved, stones are then placed and set upon to create a complete new surface.

Marble Sculpting and bas-relief

When the goal is to create an aesthetic surface that tells a story in itself, marble sculpting is the most sought after technique. The indigenous colors and texture of marble stone makes it the perfect canvas to add a dimensional effect to it and that is exactly what the procedure of marble sculpting does.

Inspired by the age old art of bas-relief, stone surfaces are chiseled, honed & polished into stunning shapes by our expert craftspeople. When it comes to multi-layered wall art and textured surfaces, Relief work is widely used to achieve the desired finish that the surface needs. This is indeed one of the most luxurious stone etching techniques to have ever existed and you can find fine examples of this technique in historical landmarks from all round the world. Our team of Artisans have significant mastery in relief work that we often carry out for a variety of surfaces with a multitude of stones.

Metal coating


Metal graces stone, wood, glass & other materials with its purity & personality. This cutting edge technique that involves bonding the metals in liquid form onto surfaces. The Metal coating technique offers a variety of aesthetics & a multitude of different effects, from patinated, aged and rusty to sleek and modern