Working with gold leaf and understanding the art of Verre Églomisé with Orvi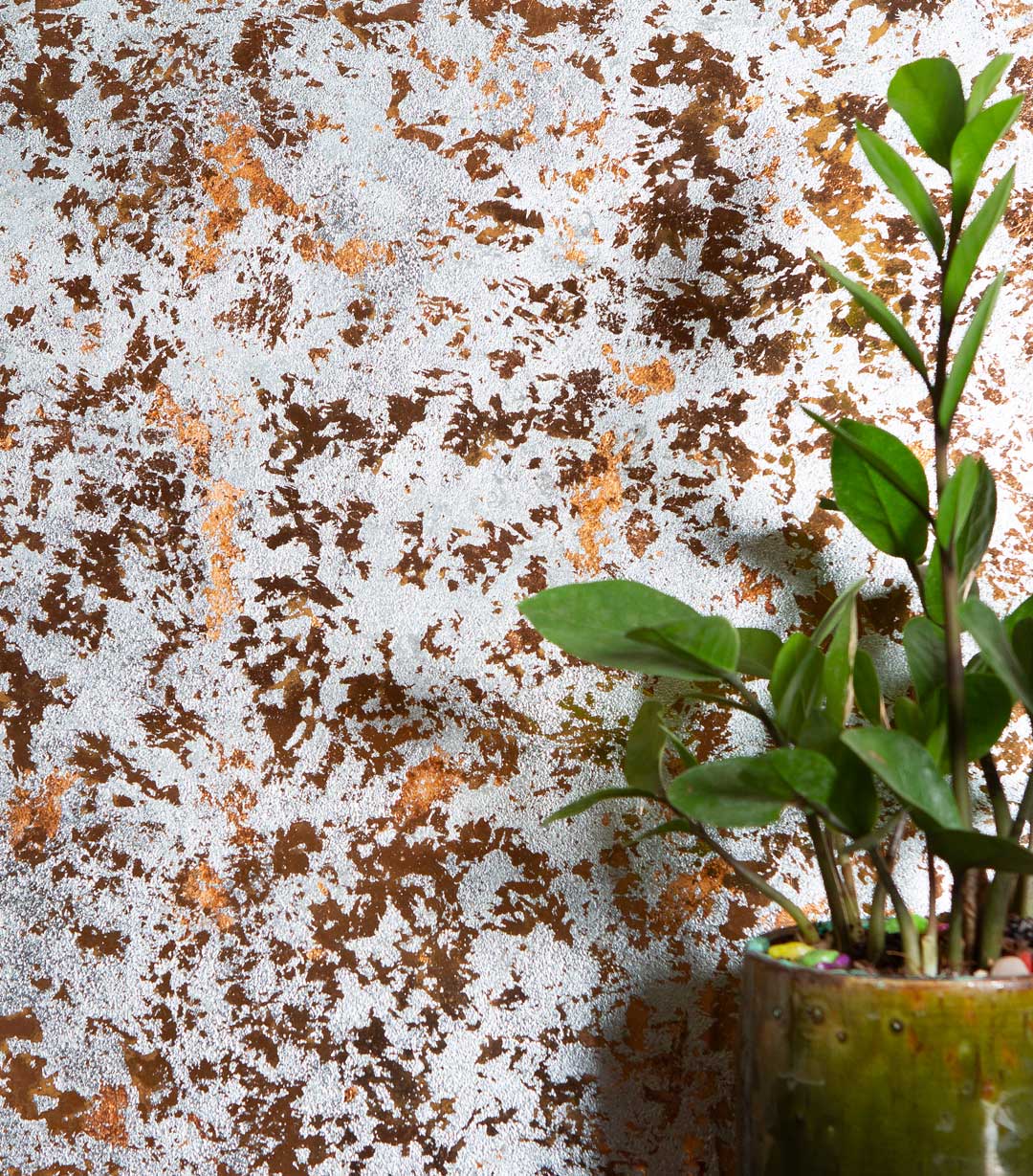 Clear and Pristine, Glass surfaces are subtle yet evergreen with the possibility of endless applications that can be done upon them. Out of the many many unique craft techniques of blending different materials with glass, there is one that is known to be the most distinct and it has the capability to completely transform clear glass into a work of art. The art we are talking about here is Verre Églomisé, also known as the art of layering metal behind glass.

The craft of Églomisé has its origin that can be traced back to as early as the 15th Century, when this technique was brought into application by a French picture framing artist. This craft involves layering of metal or gold leaf behind the surface of the glass, the result being an iridescent finish glass with a bit of sheen and texture onto it. Doing so allows the glass to get a textured effect that is one-of-a-kind and supremely regal. Luxury at its finest, the end result of Églomisé makes it one of the most opulent techniques of craft and design with its applications being numerous in interior decor and surface creations.

Nowadays, more and more Designers and Interior Stylists are opting for Glass as a leading choice of surfaces. The reason behind this is the fact that glass is an environmentally sustainable option with plenty of scope for experimentation. Verre Églomisé is one of the finest forms of experimental design on glass, the result being, a blend of shimmering gold and glass, both merged together flawlessly into a single surface.


Orvi has created some of the finest surfaces using Verre Églomisé as a base technique. Our Bespoke collection presents some of the finest artful designs that have been handcrafted by our master artisans using Églomisé. These surfaces have the power to completely transform the look of the settings where they are used and instantly turn them into supreme luxury. Orvi's Églomisé surfaces look splendid as wall panels or room backdrops, or even glass walls and partitions.. Since glass has an innate ability to make any space look spacious, our Églomisé surfaces are a good match for smaller sized rooms and passages.


When used as kitchen backsplashes, Églomisé surfaces add finesse to the kitchen. Similar to mosaic art, Églomisé can be integrated in the creation of statement tables, signature showpieces and even for lighting and wall art.

To explore more of our products featuring Verre Églomisé, check out our Bespoke and Eglomise collections.