3 reasons to light up your home with decorative tealight holders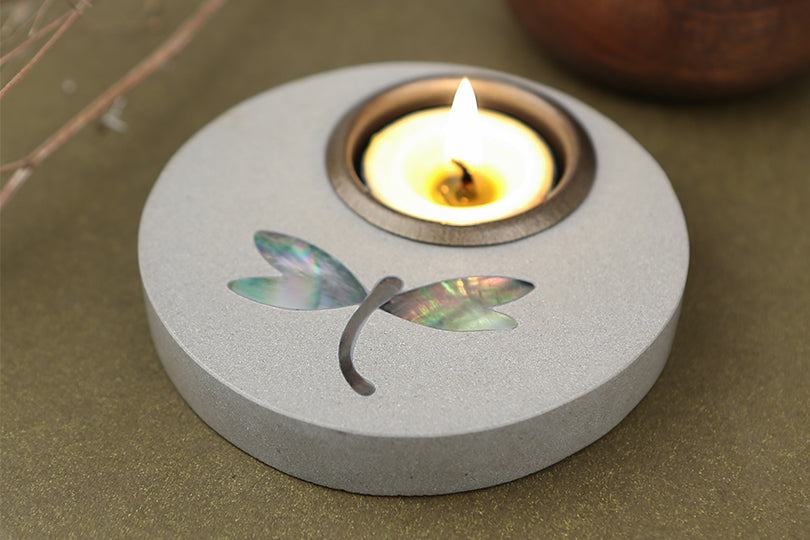 There is nothing more inviting than a beautiful home bathed in the comforting warmth and glow of decorative tealight holders. For years now, tealight holders have been used to add mood lighting and to instantly uplift the look and feel of homes. These tiny, palm-sized candle holders make a big impact, by transforming the ambience of a space in seconds. Though small, they are one of the most frequently used home decor pieces in contemporary homes.
Aesthetic & convenient
Tealight holders are petite containers designed to hold small candles. They are extremely convenient to use and their function is simple - to add a soft light to their surroundings without overpowering or dominating the space. It doesn't matter what the occasion, a set of tealight holders will definitely set the mood, day or night. So whether you're hosting a private Valentine's Day dinner, a festive party or a large gathering or friends and family, these magical ornaments will add the right flourish and elegance to your home.
Moodsetters
The best way to use decorative tealight holders is as mood setters in the background. Dot them around the house in quiet corners or in circulation spaces. You can place them on the console table in your entryway, on side tables, in the dining area as part of the table setting, along your garden pathway, or even as a charming element in your bathroom.
The best part is that you don't have to wait for a special occasion to use them! They can be a permanent fixture in your interior decor, and look equally enticing with both lit and unlit candles. Tealight holders also make for the perfect little housewarming gift for your loved ones.
Spoilt for choices
At Orvi Home, we have an exquisite selection of tealight holders to suit every mood and occasion. These decor items are primarily made from marble or limestone for strength and durability, and are popular for their minimal yet modern designs that are rooted in the rich history of handmade crafts.
You may also read: 3 Tips: Your guide to decor wishlist 2021
Gravure Tealight Holders
An engraved stone tealight holder can brighten up even the dullest corner. These patterned decor items have a shallow carving across the body and a deep hollow to hold the tealight in place. The intricate Paisley design, evocative of the time-honoured block printing technique from Jaipur, is what makes this tealight holder truly stand out. They have been crafted from the finest stone blocks, and then shaped, polished and carved completely by hand. This is one exclusive decor piece you must have!
Pietra Dura Tealight Holders
Whether you decide to go for the bold black limestone version or the pristine Roman white marble one, the Pietra Dura tealight holders are the ideal modern-day decor pieces. These dainty holders are inlaid with motifs in radiant Mother of Pearl, which glints and gleams when a tealight is placed in it. Fantastic as a standalone piece as well, the Pietra Dura tealight holder is a charming keepsake for decor lovers.