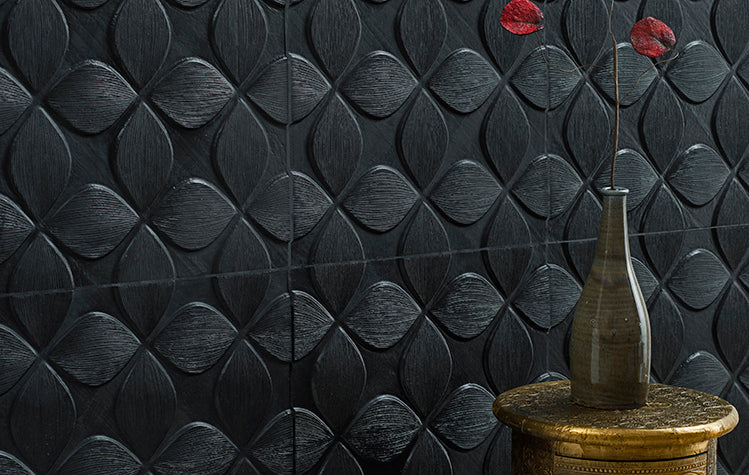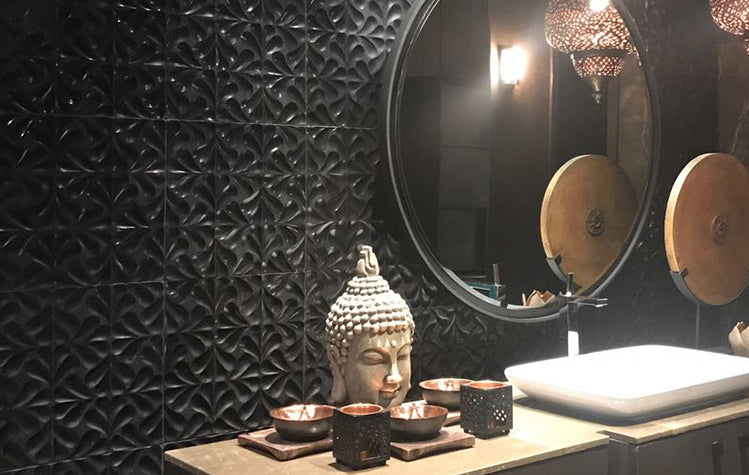 Elementa Collection
The Elementa collection harnesses the three dimensionality of bas-relief to breathe life into a series of smoothly stylised organic forms.
From undulating sand dunes and rolling waves to honeycomb patterns, clover leaves and petals,beautifully crafted shapes add visual and tactile richness to the walls of any space. grandeur.
Sculpted in marble, limestone, sandstone and quartzite in shades ranging from whites to blacks, sandy, bluish and dark greys, these surfaces combine traditional craft techniques and modern production technology to striking effect.
Mastering the craft
 Hand-sculpted with a delicate eye for details, natural stones such as marble or limestone take new form and function with every tap of a chisel. Inspired by the ageold art of bas-relief, stone surfaces are honed and hand polished into mesmerizing displays of pure craftsmanship .
Stylish designs brought to life by graceful forms that rise out of the stone.
INFORMATION REQUEST
Specifications
BASE MATERIALS
Nero Sangemini, Sea Grey, Crystal Dust, Stellar Black, Fossil Ecru, Swiss White, Castel Bianco, Gris Foussana , Bianco Carrara, Thassos, Grigio Lerdo
APPLICATIONS
Interior wall, Bathroom wall, Exterior wall, Pool/Fountain
Available sizes (Sq.ft)
300 X 300, 400 X 400, 600 X 600, Custom size possible on request