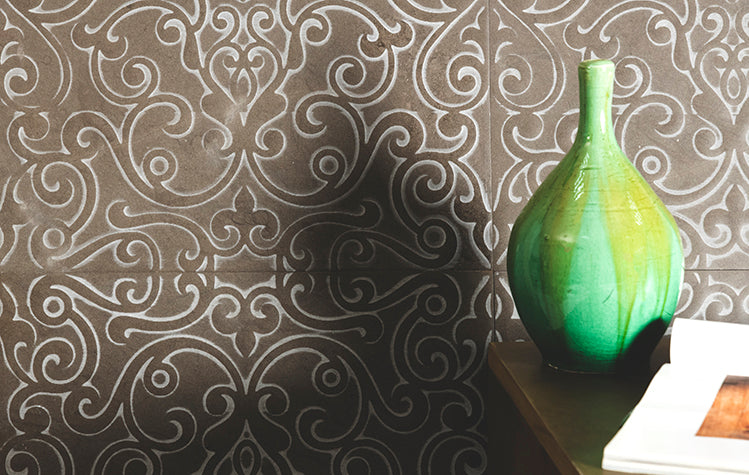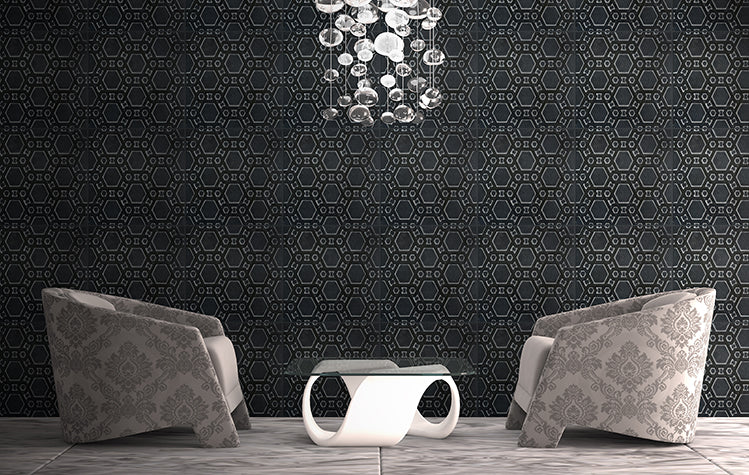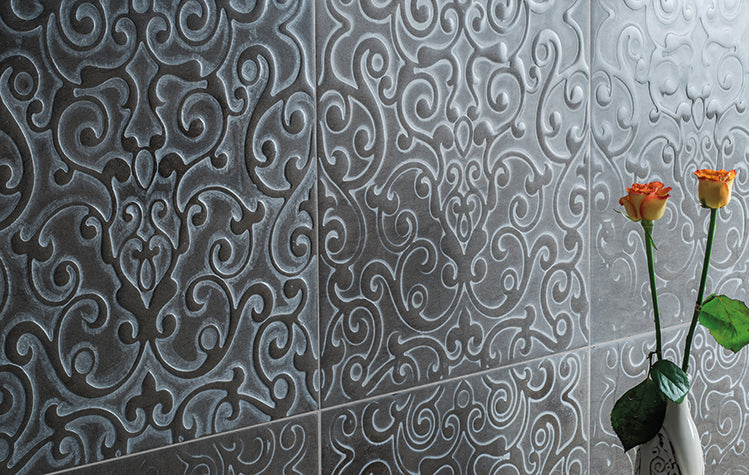 Filigree Collection
In the Filigree collection, traditional technique of basrelief is taken a step further.
After the initial sculpting of the stone, every piece is specially finished to create a "weathered" look, so it resembles the carvings seen in ancient buildings, faded and smoothened over centuries by the touch of human
hands. As a result, no two pieces from this collection are alike.
From hexagonal designs to elaborate floral motifs depicting irises and azaleas, freesias and marigolds, each pattern is exquisitely carved and finely finished in marble, sandstone, limestone or quartzite.
Mastering the craft
Hand-sculpted with a delicate eye for details, natural stones such as marble or limestone take new form and function with every tap of a chisel. Inspired by the ageold art of bas-relief, stone surfaces are honed and hand polished into mesmerizing displays of pure craftsmanship 
Delicately designed, precisely sculpted and patiently aged, for timeless beauty.
INFORMATION REQUEST
Specifications
BASE MATERIALS
Nero Sangemini, Sea Grey, Crystal Beige, Stellar Black, Fossil Ecru, Swiss White, Castel Bianco, Gris Foussana, Bianco Carrara, Thassos, Grigio Lerdo
APPLICATIONS
Interior wall, Bathroom floor, Exterior wall, Pool/Fountain
Available sizes (Sq.ft)
300 X 300, 400 X 400, 600 X 600, Custom size possible on request