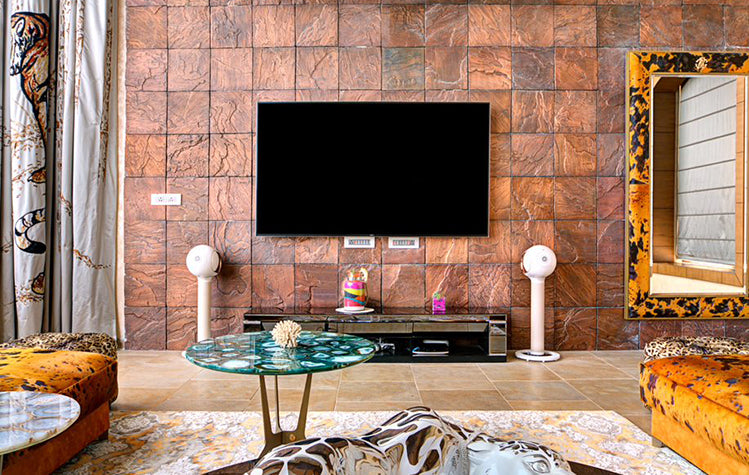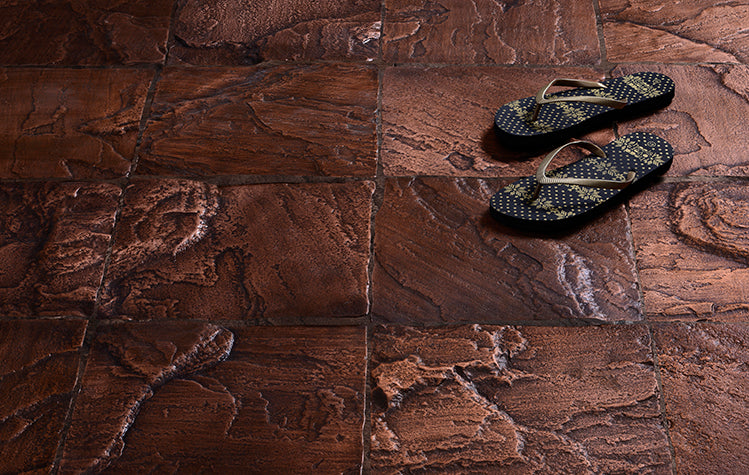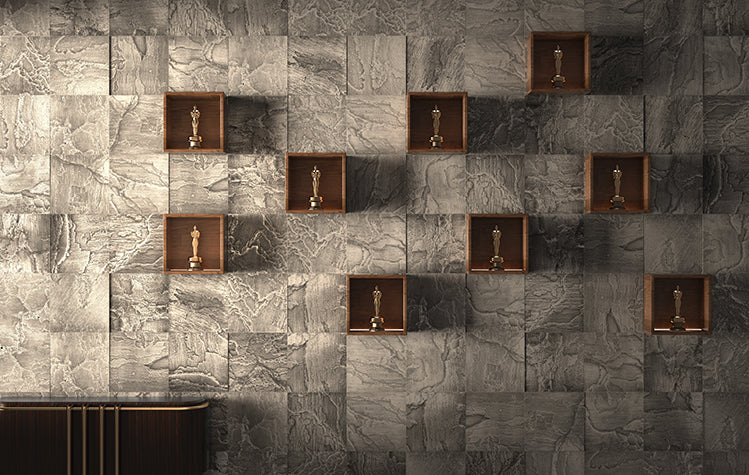 Fessura Collection
Beauty is not about perfection, but about the exaltation of imperfections. This collection takes the natural cleft lines on stone surfaces and coats them in a metallic sheen that reveals their true splendour.
The process involves carefully selecting roughly hewn pieces of
quartzite and then applying metal sheets over the surface using traditional hand-beating techniques grandeur.
Crafted in copper, brass or white metal, the various variations in the Fessura collection represent an elegant and original way to bring style, depth and personality to walls or floors.
Mastering the craft
Metal is expertly hand-beaten onto stone so it takes on the natural contours of the underlying stone.
Finely crafted metal surfaces that embrace the texture of the stone beneath.
INFORMATION REQUEST
Specifications
BASE MATERIAL
Quartzite, Sandstone
METAL OVERLAY
Aluminium, Brass, Copper, White Metal
APPLICATIONS
Interior wall, Bathroom wall
Available sizes (mm)
150 X 150, 150 X 300, 200 X 400, 300 X 300, 300 X 600, Custom size possible on request