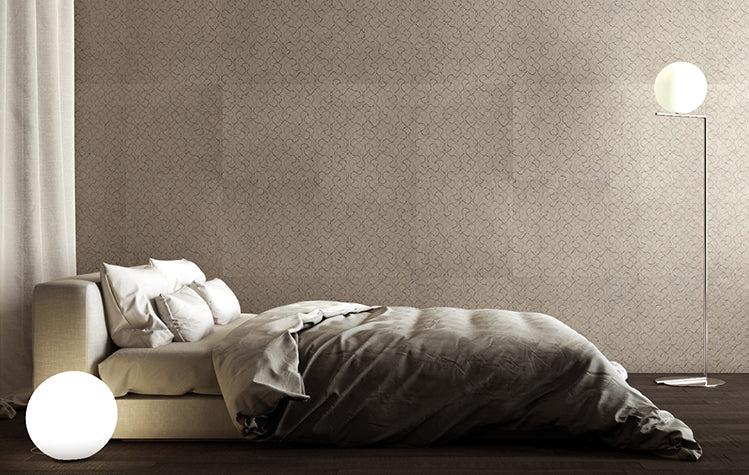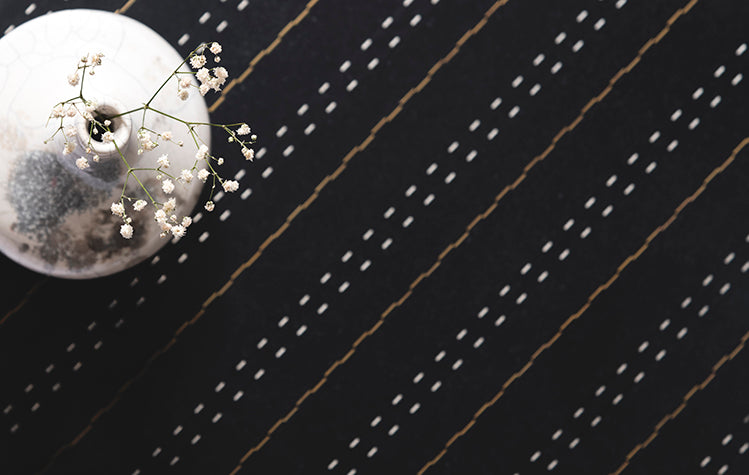 Haute Couture Collection
Circles, waves, swirls and angular lines of brass, copper and stainless steel, embedded in natural stone as if stitched into the finest fabrics, echo the styles of the world's finest couturiers.
Taking advantage of special techniques for setting slender metal inlays in marble and limestone, the Haute Couture collection brings the flair of
high-end fashion to any interior.
Depending on the combination of materials, the overall effect can be smart and serious, warm and friendly, or chic and sophisticated. Like a custom fitted ball-gown, such innovative surfaces should be chosen with care, because first impressions always count.
Mastering the craft
Every piece is made by meticulously embedding brass or stainless steel into natural stone, then honing the two materials until they appear to form a single seamless whole.  
Custom-made for sophisticated surfaces, these designs will never go out of fashion
INFORMATION REQUEST
Specifications
BASE MATERIALS
Nero Sangemini, Sea Grey, Crystal Dust, Stellar Black, Fossil Ecru, Swiss White, Castel Bianco, Gris Foussana , Bianco Carrara, Thassos
INSERT
Brass, Copper, Stainless Steel
APPLICATIONS
Interior floor, Interior wall, Bathroom floor, Bathroom wall, Exterior floor, Exterior wall, Pool/Fountain, Counter top, Furniture
Available sizes (Sq.ft)
300 X 300, 400 X 400, 600 X 600, Custom size possible on request