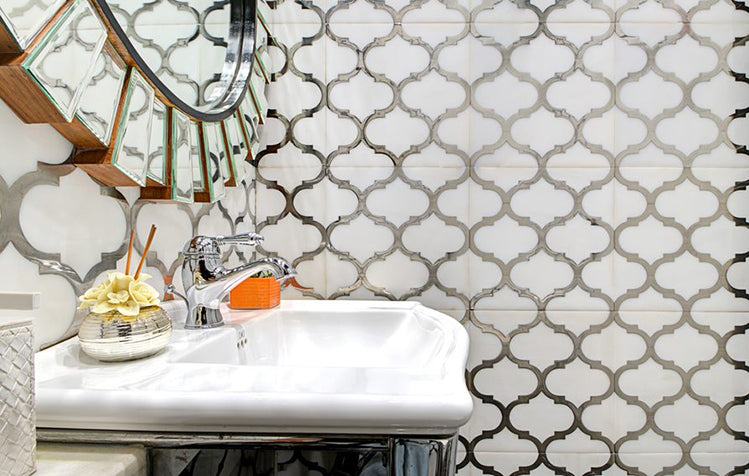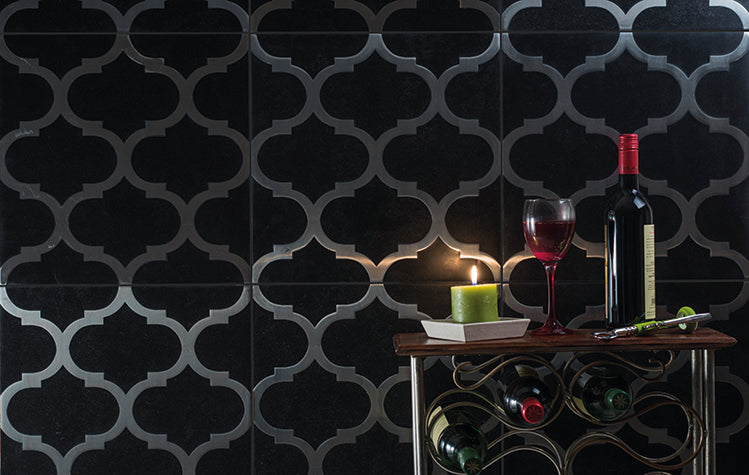 Blazon Collection
The heraldic inspiration behind this collection is expressed in a series of intricate patterns symbolising the themes such as love and pastoral harmony, bringing the radiance of chivalry to the aesthetics of any interior.
Like those of the Armatura range, the models in the Blazon collection comprise stone surfaces beautifully enhanced with finely crafted metal
inlays. Stainless steel and brass contrast boldly with black Sangemini limestone, or subtly complement the polished whiteness of Bianco Carrara marble.
Allowing the beauty of natural materials and the grace of traditional craftsmanship to shine, the results exude a timeless elegance.
Mastering the craft
Every piece is made by meticulously embedding brass or stainless steel into natural stone, then honing the two materials until they appear to form a single seamless whole.  
The timeless beauty of natural stone expertly embellished with curved metal inlays.
INFORMATION REQUEST
Specifications
BASE MATERIALS
Nero Sangemini, Sea Grey, Crystal Dust, Stellar Black, Fossil Ecru, Swiss White, Castel Bianco, Gris Foussana, Bianco Carrara, Thassos
INSERT
Brass, Copper, Stainless Steel
APPLICATIONS
Interior floor, Interior wall, Bathroom floor, Bathroom wall, Exterior floor, Exterior wall, Pool/Fountain, Counter top, Furniture
Available sizes (mm)
300 X 300, 400 X 400, 600 X 600, Custom size possible on request