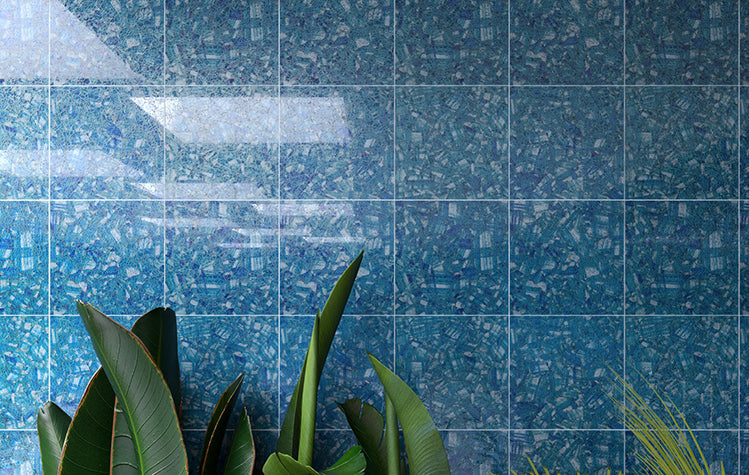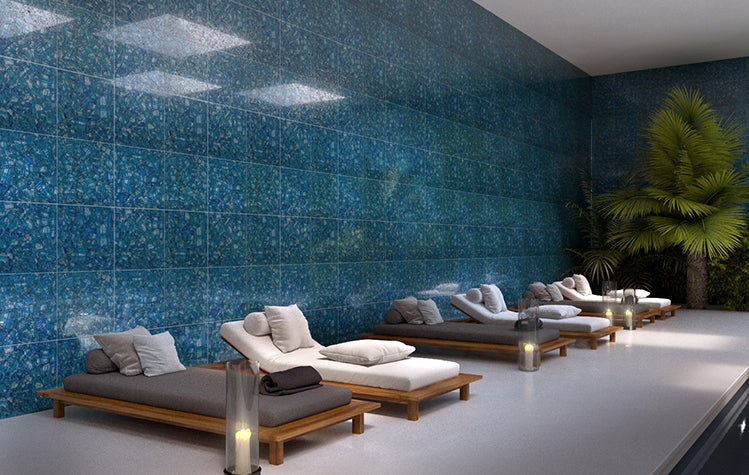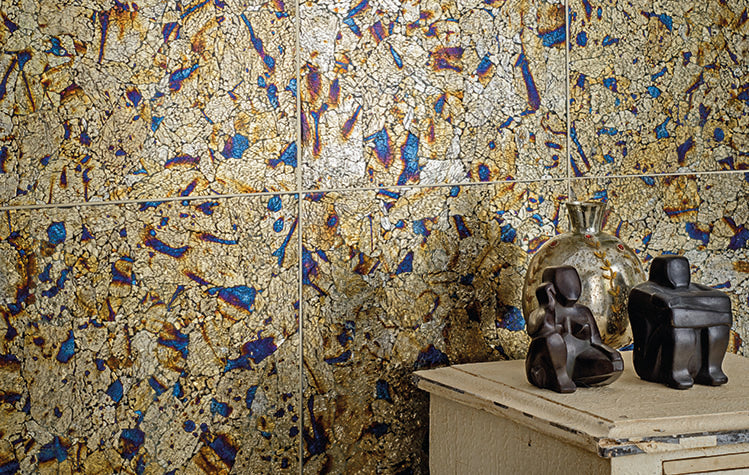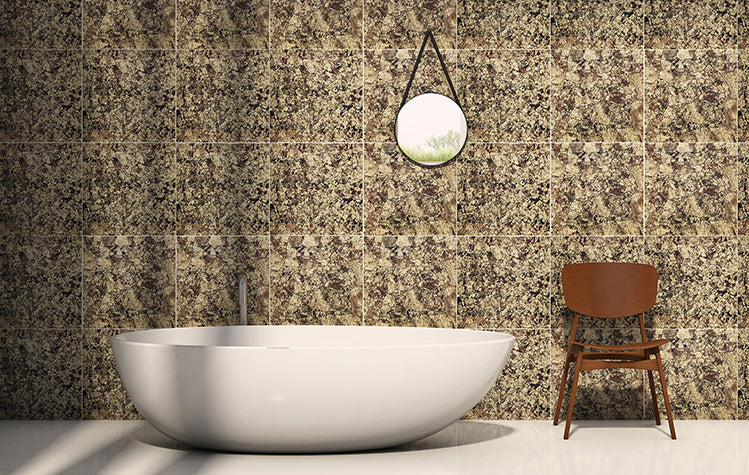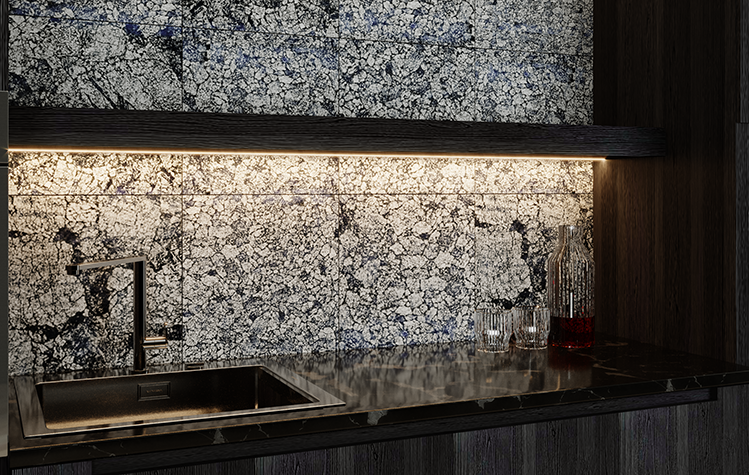 Brise Collection
The Brisé collection is rooted in age-old glass-making traditions from central India. Large sheets of coloured glass are broken into small pieces, then diligently reassembled, section by tiny section, for an overall effect that recalls the glass-tiled mosaics of Europe's medieval churches and cathedrals.
Belying the precise composition and skilled craftsmanship required to
create these shimmering surfaces, the resulting patterns seem almost organic in structure. grandeur. From single colour designs to tone-on-tone and multi-coloured collages, each piece shines with understated elegance, embellishing any space with an iridescent, kaleidoscopic quality.
Mastering the craft
As an ode to the medieval stained glass panels of Europe's cathedrals, large sheets of colored glass are broken into
asymmetrical pieces, reassembled methodically to create
something truly unique and seemingly unplanned.
Shattered glass, meticulously recomposed into finely crafted mosaics of colour.
INFORMATION REQUEST
Specifications
BASE MATERIALS
Glass
OVERLAY
Shattered Glass
APPLICATIONS
Interior wall, Bathroom wall, Pool/Fountain, Counter top, Furniture
Available sizes (mm)
300 X 300mm, 400 X 400mm, 600 X 600mm, Custom size possible on request