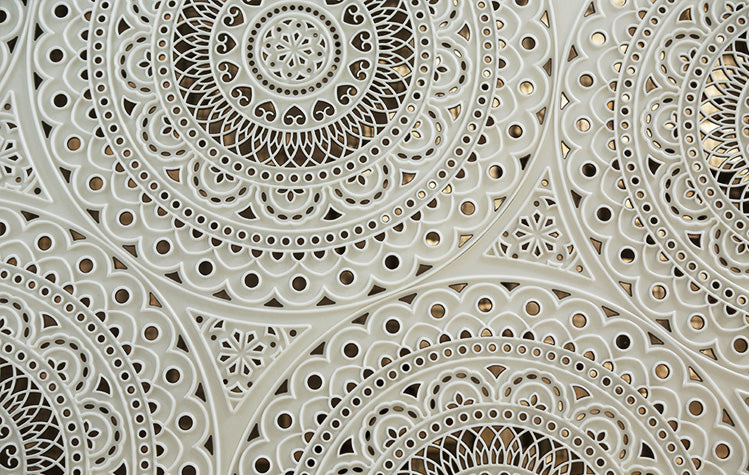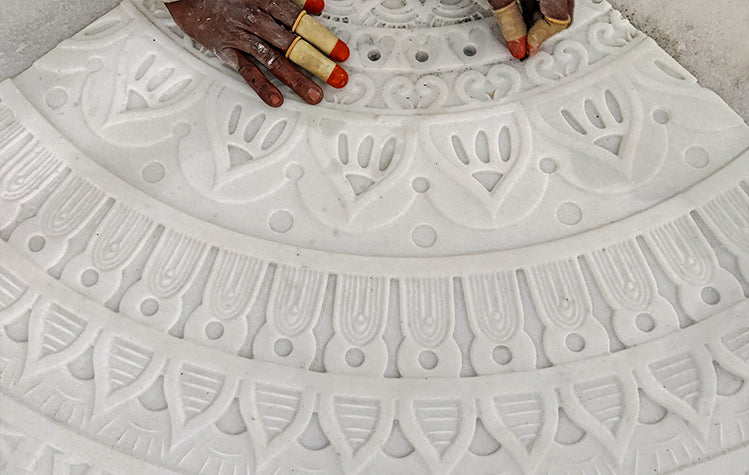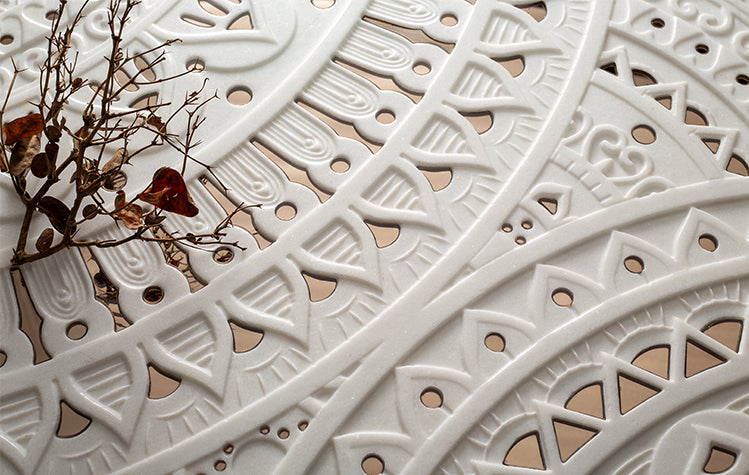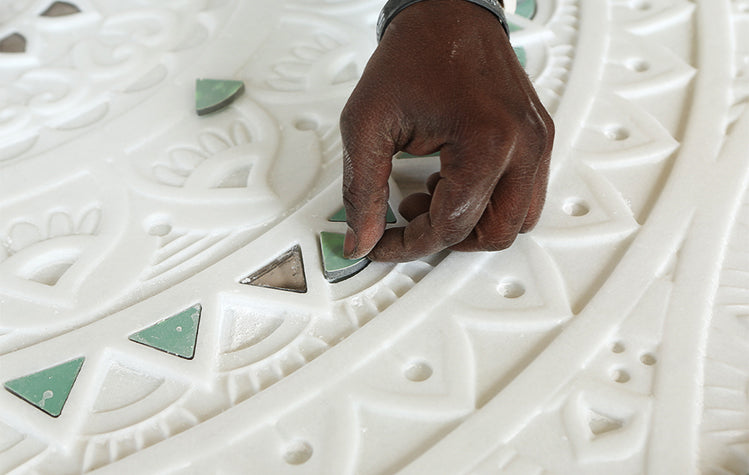 Lippan Collection
Lippan Kaam, more famously known as Mud & Mirror work, finds its roots in Kutch, Gujarat, in India. Traditionally done using clay and mirror, this craft form is great to add some shine to any space. With only a few artisans remaining, who practice this art form, Lippan work is dying a slow death and our new collection aims to revive the splendour of this art.
Orvi's Lippan collection is made using natural stones like white marble or beige sandstones and mirror pieces. Each uniquely shaped glass mirror piece has been meticulously inlayed by hand, giving a modern twist to this gentle art form. The combination of glass and stone carving work results in art pieces reminiscent of picturesque jharokhas and Indian haveli.
Mastering the craft
A traditional folk craft form with timeless elegance.