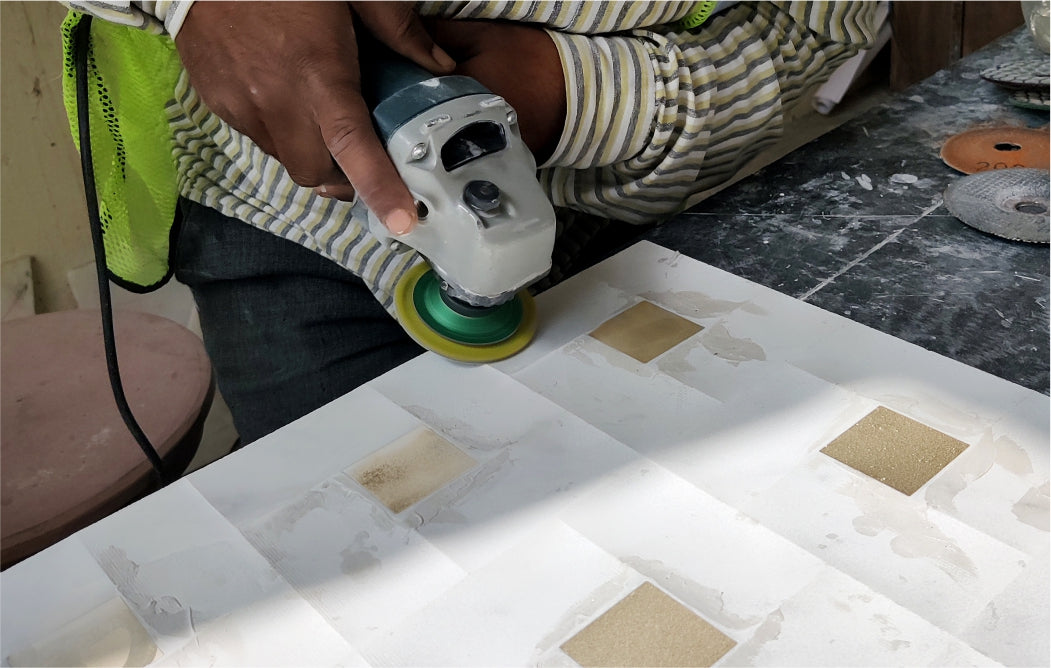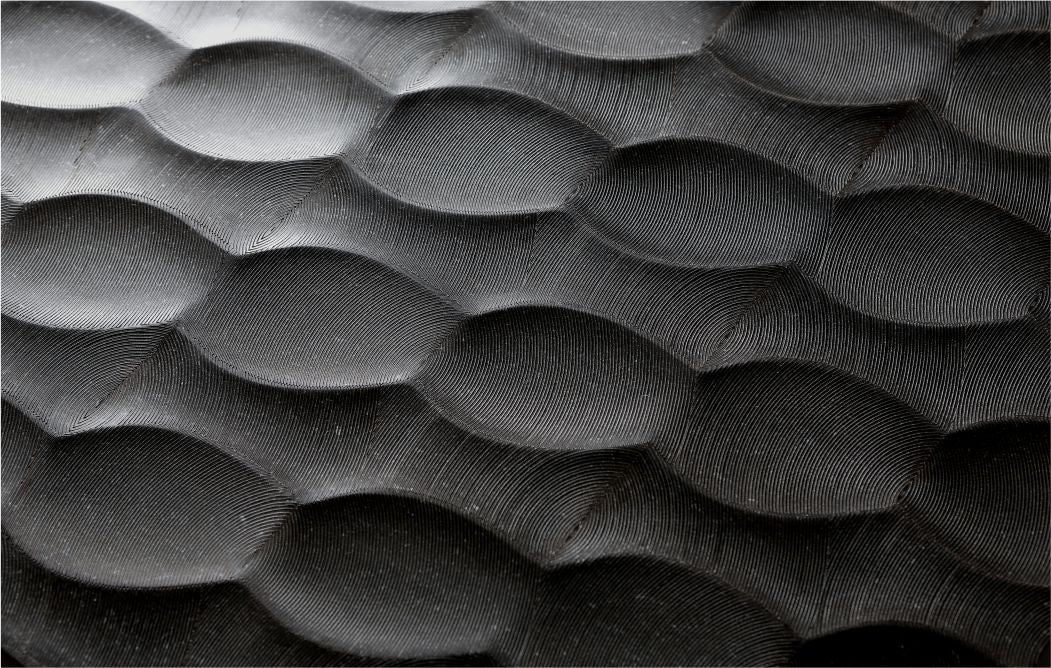 Filo Collection
This Collection is exclusively designed by Matteo Cibic, and then crafted by hand by the talented craftspeople at Orvi. Filo's identity and inspiration pay homage to the unrestrained patterns of threads that organically show up on natural fabric and flow on, almost convivially onto the surface, making them look immersive and fun. It explores perpetuity, weaving fibers into everlasting twists to produce something so dimensional, that it's almost mesmerizing.
Each piece of metal and stone is delicately inlaid into a carved base stone and then hand polished to create exquisite surfaces, perfect for modern-day interiors. Handmade by artisans who have mastered the dying art of bas-relief, metal inlay, and stone sculpting, this collection is a celebration of craftsmanship and modern aesthetics.
Mastering the craft
Hand-sculpted with a delicate eye for details, natural stones such as marble or limestone take new form and function with every tap of a chisel. stone surfaces are honed and hand polished into mesmerizing displays of pure craftsmanship.
Specifications
BASE MATERIALS
Base materials: Bianco Carrara Marble, Black Limestone
INSERT
Brass
APPLICATIONS
Interior wall, Exterior wall, Backsplash
Available sizes (mm)
400 x 400 x 12mm